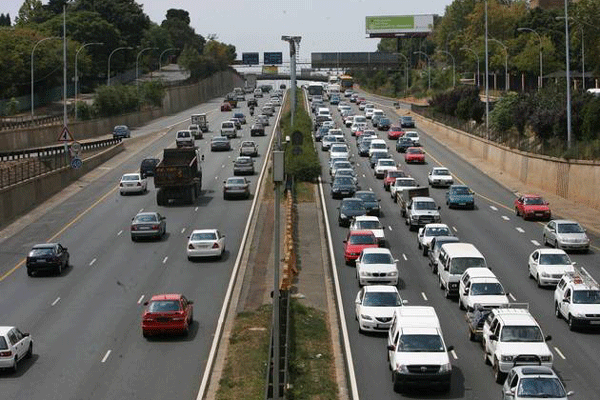 In a study of 390 cities around the world, Johannesburg – South Africa's most densely populated city – has earned special recognition from an international panel of traffic experts for its effective traffic management systems.
TomTom, the Dutch navigation telematics company, has selected Johannesburg as the city with the best traffic management in the world in its 2017 Traffic Index (TTI).
The annual report details cities from around the world with the most traffic congestion.
For the first time this year, TomTom is celebrating those cities that deserve special recognition for their efforts to beat traffic congestion with the introduction of the TomTom Traffic Index awards.
Using data from 2016, the TTI looks at the traffic congestion situation in 390 cities in 48 countries on six continents – including Rome, Rio de Janeiro, Singapore and San Francisco. TomTom works with nearly 19 trillion data points that have been accumulated over nine years. This is the sixth year of the TomTom Traffic Index.
Six cities have been chosen for special recognition by an international panel of traffic experts. Each expert nominated three cities, and subsequently, all experts voted to determine the award-winning cities from the nominated cities. Along with Johannesburg, winners include Moscow, Stockholm and Rio de Janeiro. The full list of winners can be found here: www.tomtom.com/trafficindex/awards
Traffic management award
By combining new toll roads, freeway improvements and a new traffic management system with the new Gautrain and integrated bus system, Johannesburg has seen a decrease in congestion, despite an increase in population.
The decrease can, in part, be attributed to the Gauteng Freeway Improvement Project (GFIP). It consisted of improvements to freeways in Gauteng, as well as Open Road Tolling and incident detection and response systems, which are managed from the centralised integrated Transport Management Centre (TMC).
Megan Bruwer, project coordinator for the Stellenbosch Smart Mobility Laboratory, said that the Gautrain has been successful in reducing traffic congestion in Johannesburg. "The system opened to the public on one route in 2010, in time for the 2010 FIFA World Cup. Additional routes were opened in 2011 and 2012.
"Park and ride facilities have been provided at stations and bus feeder routes are operated by the Gautrain. The Gautrain has been very successful, with ridership rising to 63 000 passengers every weekday in 2015, reducing reliance on the freeways and private car use between Pretoria and Johannesburg."