SANRAL CEO believes Outa as a special interest group with a thinly disguised party-political agenda has led an illegal civil disobedience campaign against e-tolls for almost a decade.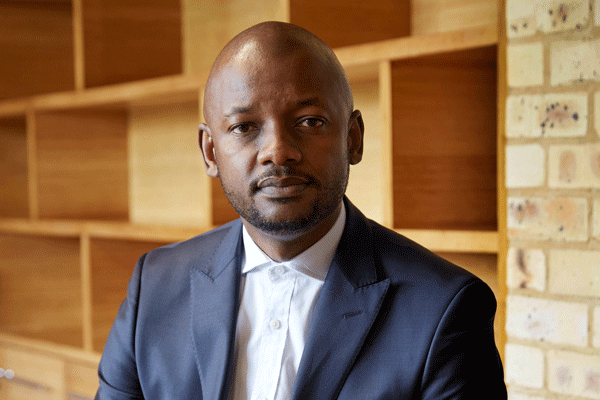 When an organisation funded by donations from the public embarks on a willful and deliberate campaign to encourage people to break the law there is every reason to call them to account. 
Outa as a special interest group with a thinly disguised party-political agenda has led an illegal civil disobedience campaign against e-tolls for almost a decade. They don't disguise this fact. On the contrary they use this as a marketing tool at every turn to wring money from their support base. 
The consequences for the country and the economy is quite clear. They create an atmosphere of lawlessness. If this continues unchecked it will eventually spread to boycotts against other services, further non-payments for electricity and water and a broader tax revolt. 
It is for this reason that I have warned that government must hold Outa to account. It is not a benign civil society organisation which only lobbies for the best interests of their members.  
It is a small, albeit vociferous, special interest group which advocates disregard of the law and thwarts future investment in road infrastructure. Despite boasting few successes, they manage an inordinate amount of media coverage. 
The consequences of their campaigns are already visible in the fact that we cannot proceed with the construction of phases 2 and 3 of the Gauteng Freeway Improvement Project.  
It will, without a doubt, have a long-term impact on the economy of a province where close on 90% of all goods are transported by road.  
A lack of investment in road infrastructure at this juncture will inevitably lead to crippling congestion, less productivity, increased commuter frustration and more accidents down the road.  
Wayne Duvenage's recent piece in the Daily Maverick is proof enough that he is not concerned about any of these issues.  
Let me put aside, the condescending nature of his writing, or the patronising references to me as "Mr Skhumbuzo", and focus on the holes in his arguments. 
He may be a past expert on rental cars, but he knows next to nothing about the costs of road construction, about tendering processes and about the financial aspects of toll road management. 
About three years ago Outa released a so-called "position paper" on the construction costs of GFIP. It was riddled with errors. It confused billions with millions. It disregarded decimal commas. It made calculation errors of a magnitude of almost 100 000%. It compared the construction costs of rural roads in Botswana with that of a modern freeway in Gauteng. 
In short…it was an embarrassing mess. At the time we submitted a list of more than 400 questions and requests for clarifications to Outa. They are yet to respond… but they have admitted to "typing errors." 
Some of this content has now resurfaced in a new Outa report designed to sway the views of the working group appointed by the President to consider the future of e-tolling. And we must assume that Duvenage is still relying on his discredited arithmetic. 
But it is on the issue of law that Outa and Duvenage are at their most misleading. They keep referring to future court cases that may, or may not, become reality. But they steadfastly refuse to admit that they have not won a single lasting judgment on the legality of e-tolls when it came before the courts in the past. 
I know this truth is inconvenient to Outa and Duvenage, so let me remind them: 
August 2012 – the 

Constitutional Court

 sets aside an interim interdict issued by the Pretoria High Court and finds the following: 

"… tolls are a revenue collection mechanism to fund the road upgrades, The National Executive Government has adopted the funding policy that revenue should be garnered from motorists who use the upgraded roads…"

 
Score: Truth and justice 11 – Outa 0 
December 2012 – Judge A. J Vorster rejects an application in the 

Pretoria High Court

 to review the decision to introduce toll roads 

on the basis of

 insufficient public consultation. He finds: "

The publications in the Government Gazette and newspapers circulating in the areas in question were clearly adequate to inform interested persons of the proposed toll declaration."

 

Outa's

 case was dismissed with costs.

 
Score: Truth and justice 12 – Outa 0 
September 2013 – a full bench of the 

Supreme Court of Appeal

 refused an appeal against the Vorster judgment and reaches the following conclusions: "

By all accounts these upgraded roads are truly magnificent. The advantages are enjoyed primarily by the motorists of Gauteng, but they also benefit the economy of the country as a whole… The clock cannot be turned back to when the toll roads were declared, and it would be contrary to the interests of justice to attempt to do so."

 
Score: Truth and justice 17 – Outa 0 
December 2013 – Justice J Jansen in the 

Pretoria High Court

 rejects – with costs – an urgent application by the 

Tolhek

 

Aksiegroep

, a fraternal organisation of Outa, to prevent the launch of e-tolls.

 
Score: Truth and Justice 18 – Outa & friends 0 
March 2014 – the 

Western Cape Division

 confirms the lawfulness of the SANRAL Amendment Act and the right to declare national roads as toll roads. The Democratic Alliance is refused leave to appeal against the judgment.

 
Score: Truth and Justice 19 – Outa and alliances 0 
If Outa were a sports team Coach Duvenage and his entire support staff would have been fired in disgrace five years ago. Yet, it continues tilting at legal windmills … and doing it with money solicited from an unsuspecting public. 
And this is where the red lights should start to flicker brightly. At the end of August, the Department of Social Welfare reported that a staggering 56 000 non-profit organisations (NPO) have failed to submit their annual reports and verifying documentation. This, according to the Department, is a criminal offence in terms of the NPO Act. 
It should come as no surprise that Outa is chief among the offenders. In a letter to the Department, Outa states that it will not make the required submissions and intends to deregister as an NPO.  
And the reason given for its wilful non-compliance with the law is that Outa realises "… that financial and narrative reports submitted to the director for non-profit organisations are accessible to the public" 
In short this means that Outa does not want the public – even its own members who donate so generously towards futile legal battles – to scrutinise their affairs and examine their books.  
A so-called watchdog organisation that wants to expose corruption runs for cover and hide their own books. 
By its own admission it has already fleeced more than R130-million from donors over the seven years since its inception. Where that money goes is anybody's guess but the answers are not provided in the rather amateurish graphic on Outa's annual report or the nine-line table on its website.  
And once it deregisters as an NPO its financial affairs will become even more opaque and its donors will have even fewer opportunities to scrutinise the quality of its administration and corporate governance. 
Thus, it should be quite clear. SANRAL as an organisation with decades of experience in road management and with 15 successive unqualified audits to its name will not take engineering or financial advice from an organisation that encourages the breaking of the law and hide its own affairs from public scrutiny. 
My original response was in relation to Outa's reaction to the award of a R7-billion loan to SANRAL by the New Development Bank.  
This is a positive story: the funds are much needed to unlock stalled toll projects other than the e-toll scheme, but as a result of the e-toll scheme challenges. SANRAL is seeking approval from both the Department of Transport and National Treasury to finalise this deal – accountability to the public is guaranteed in this transaction. 
Unlike Mr Duvenage, the GFIP e-toll scheme is not a crusade for me, this is a matter for SANRAL, a matter for Government and a matter for the sustainability of South Africa's economic hub which is in the interest of all South Africans.  
If left unresolved or blindly scrapped without carefully considering the consequences, it is this country and its citizens, especially of Gauteng that will suffer the consequences. 
SANRAL is happy this matter is now being led at the right political level by the Minister of Transport together with the Minister of Finance and the Premier of Gauteng.  
We expect that Government will now demonstrate unity on this matter, even in the face of attacks from the likes of Outa. We continue to support our political principals and look forward to their pronouncement on this very important matter.  
Skhumbuzo Macozoma is the CEO of the South African National Roads Agency Limited.