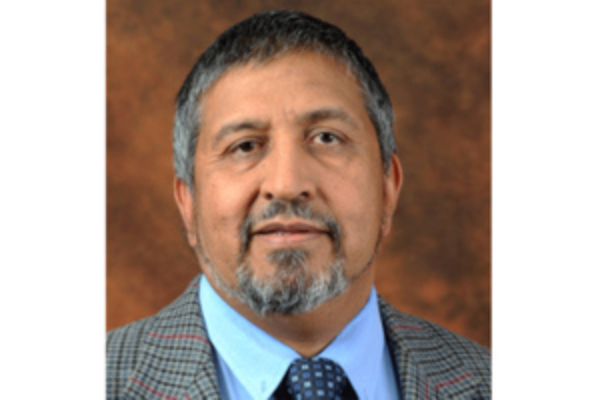 Ismail Essa, SANRAL's Transformation Manager
SANRAL is committed to genuine economic transformation that will see black businesses grow and prosper. Says Ismael Essa, SANRAL's Transformation Manager: "Now more than ever, we are called upon to drive this agenda aggressively, in a bid to breathe economic recovery into every corner of South Africa touched by the national road network.
"I have said it on many platforms, and I stand by this: we will not tolerate fronting or any other type of wrongdoing. It robs our people of the opportunity to grow as business leaders, and it ultimately robs South Africa of the fair opportunity to liberate her people out of poverty.
"It is vital to invest in small contractors when you need grass cutting done or any other types of minor maintenance work. However, these subcontractors cannot be grass cutters and cleaners indefinitely. You must train and develop them to take on bigger projects. To date, more than 3000 subcontractors have been upskilled as a direct result of this contractor capacity-building that SANRAL has championed as far as routine road maintenance is concerned."
Through SANRAL's various engagements, the overwhelming response is indicative of a sector that is growing and that has become increasingly inclusive – particularly of black people, women and youth – and is ready to play its part in developing the road construction industry.
Essa continues: "Our commitment goes beyond extending economic opportunities for black business. If we are to see meaningful transformation in our sector, the next generation must be capacitated now. To this end, the need to feed the engineering sector with skilled, qualified and highly trained engineers was recognised early on.
"In responding to the need for a pipeline of human development, learning platforms were created from school scholarships, bursary schemes, university chairs and, more recently, learnerships for theoretical learning and practical application of the knowledge acquired on the various SANRAL construction projects across the country.
"SANRAL's commitment to increasing the country's cohort of engineering talent was fuelled through sponsorship of the SANRAL Chair in Transportation at the University of Cape Town, the University of Stellenbosch Chair in Pavement Engineering, and the Chair in Science, Mathematics and Technology Education at the University of the Free State. Furthermore, we actively encourage the girl child to stake her claim in transforming the road construction sector, and the constant increase in applications received from young girls is heart-warming."
In the past financial year the SANRAL Bursary Scheme has given educational opportunities to 129 undergraduate and 8 postgraduate students to pursue engineering qualifications at a range of South African universities.
Additionally, 230 deserving learners benefitted from SANRAL Scholarships at various schools, while hundreds of young people – many of whom were not in employment, education or training – have been put through accredited Learnership Programmes that have resulted in full-time employment.
Adds Essa: "We remain committed to our mandate to finance, improve, manage and maintain South Africa's expanding national road network. All SANRAL projects are facilitated through an inclusive and consultative process using Project Liaison Committees that are being set up locally in the targeted project areas with relevant stakeholders. In short, we want to ensure that we leave behind a legacy of economic development in communities, long after construction sites have been cleared.
"However, the struggle is far from over. As leaders in infrastructure development, SANRAL will continue to find ways of making economic development a lot more inclusive than it is."