The design of new bus stations for the Tshwane Rapid Transit System blends the historic significance of buildings in the capital with needs for a modern transport system. SANRAL has managed the design and construction of the bus stations and a competition was held to select the most functional designs submitted by architects.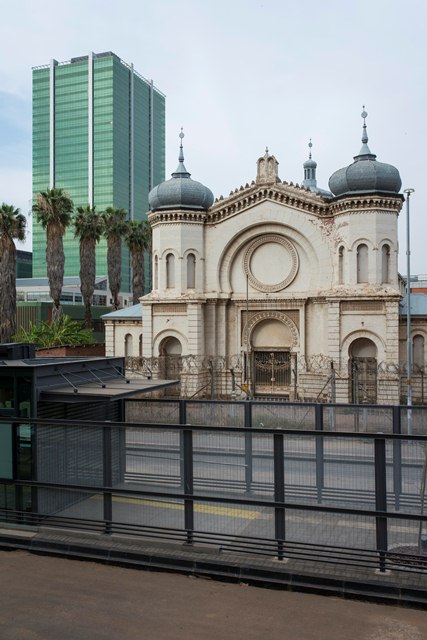 One of the new stations is located next to the Old Synagogue in Paul Kruger Street, close to Church Square. The Old Synagogue is an important heritage building dating back to the first decade of the 20th Century. It was later converted into a makeshift court house and used as the venue for security-related trials during the apartheid years, including the Rivonia Trial, at which Nelson Mandela was sentenced to life imprisonment.
The modern "Memory Box" design by Mathews & Associates blends the requirements of a functional bus station for Tshwane's A Re Yeng system with the backdrop of an important heritage site. The glass exterior blends in with the historical importance of the inner-city precinct and reflects the image of the Old Synagogue back to the viewer.
The station is one of 50 on the Tshwane Rapid Transit System. Hannes van der Merwe, the SANRAL project manager and architect, Pieter Mathews from Mathews & Associates visited the new station prior to its official opening later this year.