Scheduled stakeholder engagements are yielding positive results for SANRAL in the Free State.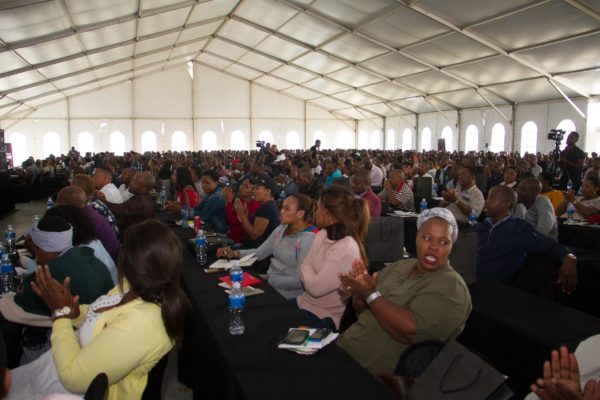 The Free State Province is literally in the middle of South Africa, with boundaries with seven provinces, and it has the highest number of (N) national roads leading into and out of it.  
Therefore, it is important that the agency serves on the provincial Transport Forum, a body sanctioned by the National Department of Transport.  
SANRAL's Eastern Region was instrumental in the resuscitation of this forum and serves on three of its subcommittees.   
Monageng Mokgojwa, SANRAL Eastern Region stakeholder engagement coordinator, said: "To date, we have hosted a hugely successful career expo and 'Taking SANRAL to the People' event. We were able to host these events as a result of a sustained Stakeholder Management Action Plan we have put in place.  
"This plan revolves around availability, high exposure and accessibility. A calendar for engagements with the Free State Department of Police, Roads and Transport has been devised." 
Mokgojwa said these interactions also put SANRAL in touch with other stakeholders in the province, notably the Construction Industry Development Board, which has been a helpful partner, particularly with holding joint meetings so that they can educate stakeholders on their areas of operation and regulations/policies they oversee in the construction sector.  
"Our initial strategy of planned scheduled stakeholder engagements is yielding positive results as we are now on par with most stakeholders in the Free State province.  
"We enjoy mutual respect with the Free State Provincial Government and the Free State Department of Transport. We are a model state-owned company that respects and listens. 
"More is still to come from the centre of the country," said Mokgojwa.