SANRAL's Wellness Programme makes a dream come true for 78-year-old Eastern Cape grandmother.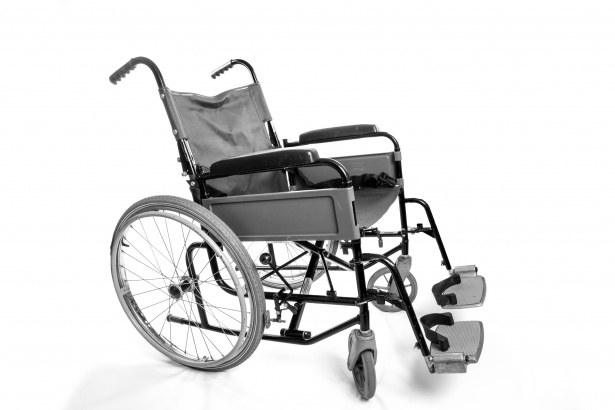 Receiving a wheelchair was a life-changing experience for Ntakimba Mamkone, an elderly woman who, for years, had endured being pushed in a wheelbarrow for over 12-kilometres to and from a local clinic in Cwele, a village nearby Mthatha in the Eastern Cape Province.
Her dream of owning a wheelchair turned into reality after her plight was identified through a SANRAL wellness programme.  
Nombuso Feke, a wellness programme participant and female-owned Small Medium and Micro Enterprise (SMME) working on the South African National Roads Agency (SOC) Limited's (SANRAL's) R61 Routine Maintenance project, took it upon herself to assist and donated the wheelchair.
"In 2014, my mother had her leg amputated due to diabetes. This awakened me to the hardships people in her community face and I always wished I could do more to assist, especially when it came to Mamkone," said Feke. 
Bringing healthcare closer to workers
SANRAL launched its Wellness Programme in 2011 and rolled the programme out to different parts of the country. In 2016, the programme was introduced into the Eastern Cape.
The purpose of the programme is to bring healthcare closer to workers and their families, to promote a healthy lifestyle and improve the wellbeing SANRAL's Routine Road Maintenance (RRM) project teams.
Xoliswa Chubana, SANRAL Southern Region's Community Development Specialist, said: "The programme does not only concentrate on HIV/AIDS awareness, but also on the holistic wellbeing of all employees working on RRM contracts. The Wellness Champion creates awareness around certain symptoms and prevention of communicable and non-communicable diseases. HIV Counselling & Testing (HCT) and health screenings are conducted bi-annually on site." 
There are 18 Wellness Champions throughout all SANRAL's RRM sites in the Southern Region.
"The Wellness Champions on all projects are encouraged to carry out outreach programmes on their sites. The R61 Mthatha to Port St Johns was one of them driven by Buli Dlutu," Chubana said. 
Ma Mamkone is 78-years-old, lives with a physical disability and has 12 grandchildren. One of her granddaughters dropped out of school to take care of her. She would transport Ma Mamkone on a wheelbarrow to and from the clinic for her appointments.
Feke said; "After SANRAL appointed me as an SMME on the R61 Section 8, not only was I able to support my own family but Ma Mamkone, whose situation I was able to relate closely to because of the personal struggle and suffering of my mother's experience".  
Feke is glad to have helped her community and is looking forward to helping more families.
Chubana said: "SANRAL and SMMEs are working together to ensure better lives for each one in South Africa through the continuation of promoting and creating awareness about healthcare to the workers and their families. Family members also participate in the programme.  
"The Wellness programme also provides family visits by the Wellness Champions and talks are given about the current wellness topic of the month. During HIV counselling and testing the workers are allowed the opportunity to bring up to five of their families."