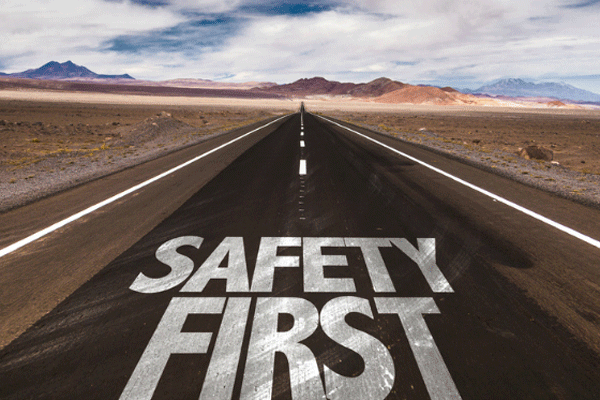 With deaths on South Africa's roads over the Easter weekend rising this year, the government is looking at changing legislation and sentencing as part of a long-term strategy to limit the social and economic cost of traffic accidents.
About 235 people lost their lives on South Africa's roads during the Easter long weekend, according to the official preliminary road crash statistics released on Friday 23 April.
This is an increase of 79 (51%) from 156 over the same period the previous year. The statistics were recorded from 13 to 17 April 2017.
"Our preliminary report shows that many people who died on our roads were victims of hit-and-run incidents, jaywalking or motorists who were driving at speeds that were too high for the circumstances," said Transport Minister Joe Maswanganyi.
"The report illustrates a new pattern in which crashes shifted from the identified historical hotspots into new routes and build-up areas on times that previously did not have a high number of crashes."
Half of those who died on the roads this Easter were passengers, followed by pedestrians at 24.5%, drivers at 19.8% and cyclists at 5.7%.
Deputy Minister Transport Sindisiwe Chikunga attributed the high number of passenger deaths to the bus accident that killed 15 people near Ntunjambili, as well as the nine people killed in the South Coast horror crash in KwaZulu-Natal over Easter.
Most of the passengers who died were travelling in motorcars. Cars were contributed to almost half (49%) of the fatal crashes, followed by light delivery vehicles (20%). Minibus taxis contributed only 7.6% and buses 1.1%.
"Very glaringly, most crashes and fatalities happened in residential areas and remote areas, from 11pm until 5am," said Maswanganyi. "This new phenomenon requires us to spread our wings jointly, informed by uniform working norms and standards."
Provincial statistics
Fatalities increased in all provinces except the Free State, where they declined from 11 deaths in 2016 to only eight this year.
The Eastern Cape recorded an increase from 24 fatalities in 2016 to 27 this year. Limpopo had 30 deaths, Mpumalanga 28, the Northern Cape 11, KwaZulu-Natal 59, Gauteng 38, the Western Cape 22 and North West 12.
Charges and arrests
Law enforcement operations over Easter saw 61 340 motorists charged with offences that included failure to wear seatbelts, use of cell phones while driving, speeding and overloading.
More than 2 800 drivers were arrested for crimes that included drunken driving, inconsiderate, reckless and negligent driving, possession of false documentation and driving without licences or public driver's permits.
"Our courts will show them no mercy and will give them the harshest penalties permissible," said Maswanganyi.
Long-term strategies
To develop a long-term strategy to help limit road fatalities, the Department of Transport, working with the Department of Justice, is finalising the introduction of minimum sentences for negligent and reckless driving.
Road Traffic Management Corporation CEO Makhosini Msibi said drunken driving will be reclassified from a Schedule 3 offence, which is less severe, to a more punitive Schedule 5 offence. This will help ensure that those who negligently cause crashes on the roads spend time behind bars and do not get bail easily.
Other strategies include amendments to the National Road Traffic Regulations, published in November last year. The amendments are aimed at regulating the transport of people in the load bays of light delivery vehicles for financial gain.
The regulations, which will come into effect in May 2017, will help reduce the number of passenger deaths during crashes.
National Road Safety Strategy 2016-2030
The National Road Safety Strategy 2016-2030, which was also approved by Cabinet, will address the challenges and gaps identified by the department on the implementation of the previous road safety strategies.
The Parliamentary process, led by the Portfolio Committee on Transport to extensively consult on the Administrative Adjudication of Road Traffic Offences (AARTO) Amendment Bill, has also started. AARTO is aimed at introducing demerits intended to improve the conduct and behaviour of drivers on the roads.
Minister Maswanganyi said the interventions were necessary because of the social and economic cost of road injury and death.
"The burden also impacts heavily on our health system and social welfare, where more and more people rely on our social security net for survival," he said. "This is costing the country a lot and financially it is not sustainable."
The Road Accident Fund alone spends about R33-billion every year on claims, money that would be better spent on government priorities to address the triple challenge of employment, poverty and inequality.