Her ground-breaking work to transform the way maths and science are taught was made possible in part by the SANRAL Chair at UFS.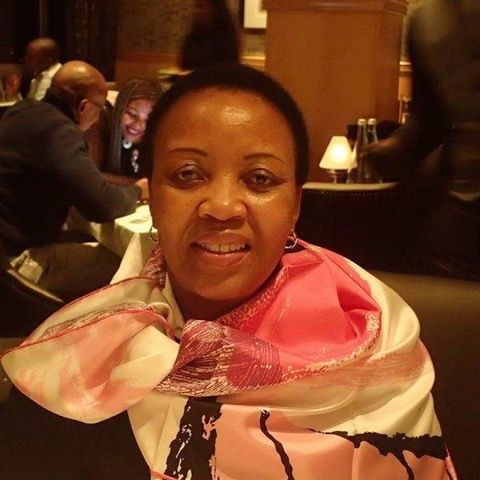 Dr Mantlhake Julia Maboya, deputy director for curriculum management at the Free State Department of Education, aims to make sure every child in the system has access to quality education.  
Being highly adventurous and inquisitive, Dr Maboya was motivated to venture into demanding fields, determined to prove that with excellent teachers the difficulty of maths and science subjects for learners and students can be conquered.  
"Mathematics and science are vital subjects, as the demands of the fourth Industrial Revolution require our youth to acquire competencies to analyse, design, innovate and solve problems for which the science, technology, engineering and mathematics (STEM) subjects are essential," she said. 
A first made possible by SANRAL 
Dr Maboya reached a significant milestone in her life when she qualified as the first black female with a doctorate in mathematics education from the University of Free State, which was made possible by funding from the SANRAL Chair.
Her ground-breaking research was the first to examine the need for and utility of mathematical laboratories at schools.  
The theoretical framework that grounded her studies guided her to become self-critical and self-reflective, to listen to teachers' opinions and to adopt a dialectical approach to interventions that claim to transform teaching practices and empower educators.  
Career highlights 
Among her career highlights were being awarded a scholarship by the British Council to pursue a Master's degree in mathematics education in England, and the conceptualization and initiation of a maths laboratory project that promotes hands-on experience in the teaching and learning of mathematics in the Free State.  
She has also led the Provincial Strategy on Learner Attainment team that saw the Free State becoming the top-performing province in South Africa, and she directed the South African delegation to the United Kingdom and France on a fact-finding mission on vocational education, publishing a concept paper on vocational education that will change the future landscape of education. 
Dr Maboya's passion and commitment to her work, actively listening to others, taking every experience as an opportunity to learn, taking calculated risks, fostering creativity and driving innovation are among the traits that make her a brilliant resource for curriculum management.  
SANRAL is proud to have been involved with helping such an exceptional individual contribute to South Africa's STEM talent pool.