Taking SANRAL to the People is about transforming the construction industry and alerting people of opportunities.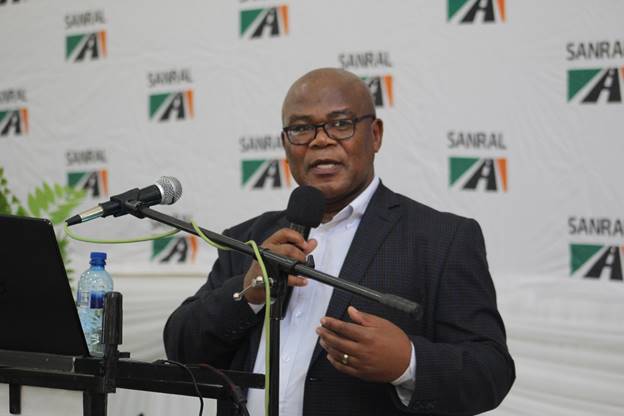 Talking to the people about projects in their towns, cities and villages is integral to the SANRAL approach.  
Known as 'Taking SANRAL to the People', the agency relishes the time spent engaging with communities across South Africa, from Rustenburg to Worcester.  
These are opportunities to discuss matters of concern raised by the local municipality, business and the community in general.  
At every occasion the same approach is stressed: Development is good for the local economy, it will create local jobs, it will boost local SMMEs and people will be trained.  
Ultimately, it is about transforming the construction industry. SANRAL's board chairman, Themba Mhambi, said: "The days of there being only a few construction companies capable of taking on large projects is coming to an end. Instead of hearing about the big five construction companies, we would like to hear about the big 50."  
Earlier this year there were three examples where big projects were discussed during these local forums:  
Rustenburg

: The primary economic artery in the North West, the N4, is being upgraded while the pavement repair and resurfacing of the R505 (from Wolmaransstad to the N14) is nearing completion. Another massive project which is still in its design stage, is the improvement of the R52 from Rustenburg to Koster. 

 

Elias Motsoaledi

: There are two notable upgrade projects underway in the Mpumalanga municipality, which includes Groblersdal. Firstly, 

the R573 

Moloto

 Project, which starts next year, and then the R574 to Morwaneng, which kicks off in 2021. The R573 is particularly important because of its economic importance as the connector between Gauteng, Mpumalanga and Limpopo. The route carries 50 000 cars, taxis, trucks and busses every day, so safety is critical. 

 
Worcester

: The Huguenot Tunnel on the N1 is in urgent need of an upgrade, which means the tunnel must be closed to allow the work to be done safely. To cause as little disruption as possible, the tunnel will be closed nightly from 10pm until 6am in the morning on Mondays to Thursdays. This project has started already.