Helping small businesses grow while creating jobs and expanding skills knowledge is an important part of what SANRAL does.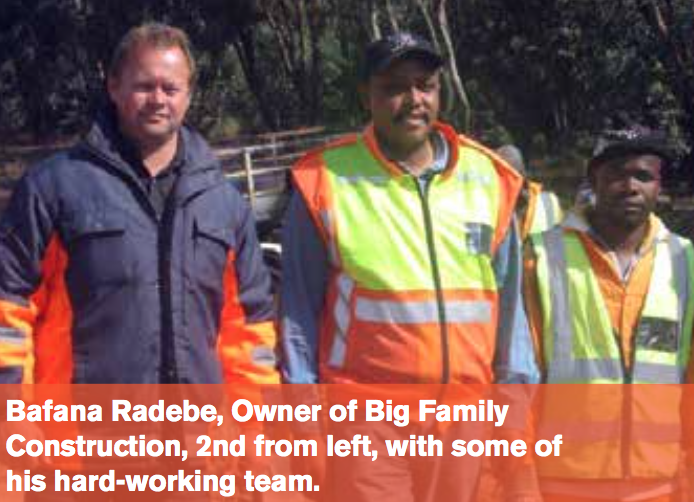 Ketane Nationwide Road Maintenance in the North West is one of these. Owned by Richard Stevens, David Olivier and Matsekiso Meshake, the company specialises in vegetation maintenance, which includes grass cutting, physical eradication and chemical control. It operates in the North West and Northern Cape provinces.
Stevens said:
"Not only are we getting valuable experience, but we are also able to make a significant difference in the communities in which we operate, by supporting small businesses and providing locals with employment opportunities".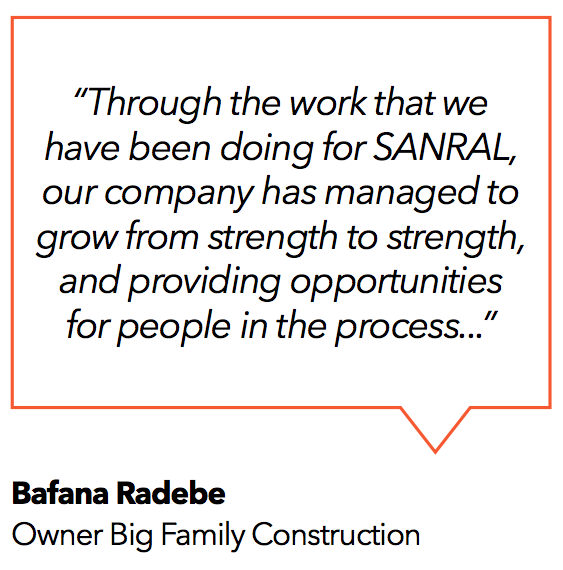 Furthermore, grass bales coming off the road reserve are donated to developing stock farmers along the routes. The estimated rand value of revenue remaining in the area, specifically previously disadvantaged communities and individuals, is approximately R1 million per annum.
Also, in the North West is Big Family Construction, owned by Bafana Radebe, Doshiwe Sithole and Elsie Mthombeni.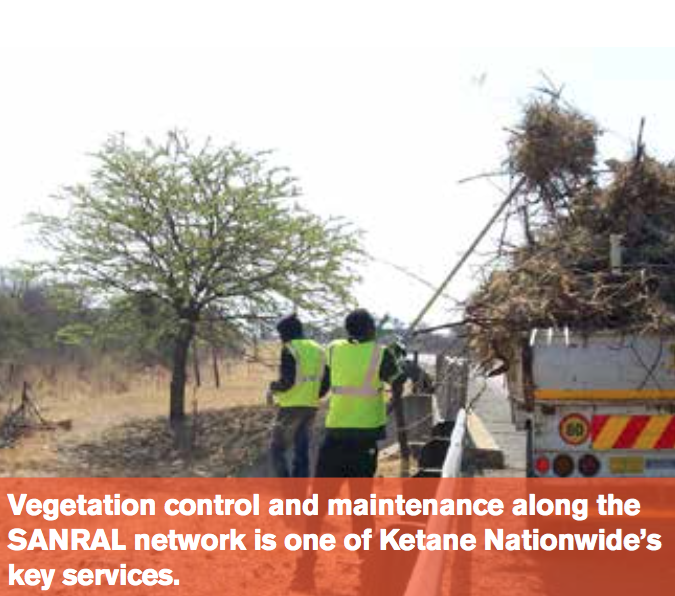 The company is currently working on six SANRAL projects, with a workforce of 119 employees.
In the North West it conducts routine road maintenance on the N14 and is also involved in a large fencing project along the same road. Radebe said the company is excited to be working for SANRAL.