SANRAL opens doors into the construction industry through road projects.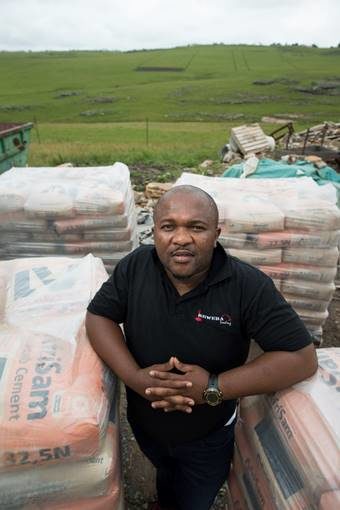 Mncedisi Twantwa is not only happy that his company is responsible for building a slip road in Msikaba, but also that through the project he has been able to create 32 much-needed jobs. 
"In terms of experience, yes, I can say we benefited as a company as this was my second time building a slip road, and yes I'm happy with the outcomes and hopefully we'll get more work from SANRAL." said Twantwa, owner of Krweba Trading, an SMME contracted to do work on the Msikaba South haul road project near Lusikisiki in the Eastern Cape. 
Twantwa said before working on this project his company built access roads. 
"This is the second slip road that I've done, and it is quite a challenge because there aren't many concrete roads in this area," he said. 
SMME inclusion 
Twantwa said Aveng, the company that sub-contracted Krweba Trading, have been very helpful with regards to providing his company with assistance and advice on the project. 
"They have assisted us on how to put together the steel fixing and we've done a lot more concrete work," he said. 
"I've learnt to build a slip road. They also taught us how to do the side drains," he said. 
He is also proud to be able to help create employment opportunities in this part of the country where unemployment is high. 
"I have about 32 people working for me and they come from different areas," he said, adding that he initially had just 12 employees. 
Working on the project has added invaluable experience to his company that he hopes it will stand it in good stead going forward. 
He said getting more work from SANRAL would also ensure more people remain employed, benefiting the local economy and community at large.