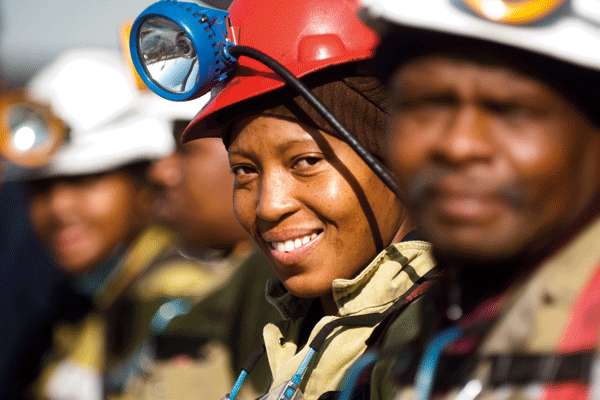 The South African National Roads Agency Limited (SANRAL) prides itself in upholding the ethos of South Africa's National Development Plan (NDP) and this is evident in their community development.
The NDP, also known as Vision 2030, is a blueprint for eliminating poverty and reducing inequality in South Africa by 2030. Among other things, it identifies constraints to faster growth and presents a roadmap to a more inclusive economy that will address the country's socio-economic imbalances.
One of the NDP's outcomes is community development which seeks to establish sustainable human settlements and improved quality of household life.
Nazir Alli, CEO of SANRAL, said on their 2016 Annual Report: "Transport is one of the most important enablers of growth and prosperity and, as South Africa continues to densify its cities and provide roads in the under-serviced parts of our country, we should benefit from a road network that provides both increasing access and mobility.
"In our country, roads remain the most heavily used transportation infrastructure, providing a base for a multitude of productive activities that help to expand the economy by creating jobs and connecting individuals, villages, towns and cities."
Community development
SANRAL has invested about R12.9-million to train 4 120 people in road-building and other skills through 6 237 courses.
Alli said: "We have created the equivalent of 15 721 full-time jobs through the fulfilment of these contracts. Our contract participation goals saw the development of 1 004 black-owned companies individually contracted to perform work to the value of approximately R1.9-billion."
SANRAL believes its efforts in community development are best summed up in the words of struggle stalwart Charlotte Maxeke: "This work is not for yourselves – kill that spirit of self, and do not live above your people but live with them. If you can rise, bring someone with you."
Through active procurement policies, SANRAL will continue to promote broad-based black economic empowerment.
"This year we will focus strongly on women and youth. We will also maintain our strong commitment to developing SMMEs, which are essential to expanding capacity in the construction industry and creating jobs in our country," said Alli.
Cynthia Tshabalala, owner of Siyahlutha Developers and a sub-contractor on the R67, attests to SANRAL's impact on entrepreneurs: "I would like to thank SANRAL for giving me this opportunity. Not only did I get to realise my dream, but I was also given the opportunity to employ people from my community. I cannot even begin to express my gratitude. I was part of a group of women who went through a SANRAL SMME programme.
"I started with nothing. I didn't have a single tool. I had no equipment and no vehicle to transport anything. Today, I own a vehicle that has been paid off. I have my own equipment, which I have started renting out, and my own tools."
Sustainable human settlements
SANRAL's contribution to community development extends beyond their engineering projects as evident in Knysna, where it freed 72ha of land to a community in the area.
Alli said: "In response to representations made by the affected community and in accordance with our role as an agency of a listening government, a joint decision was taken to transfer the land from SANRAL to the Housing Development Agency for an integrated human settlement project."