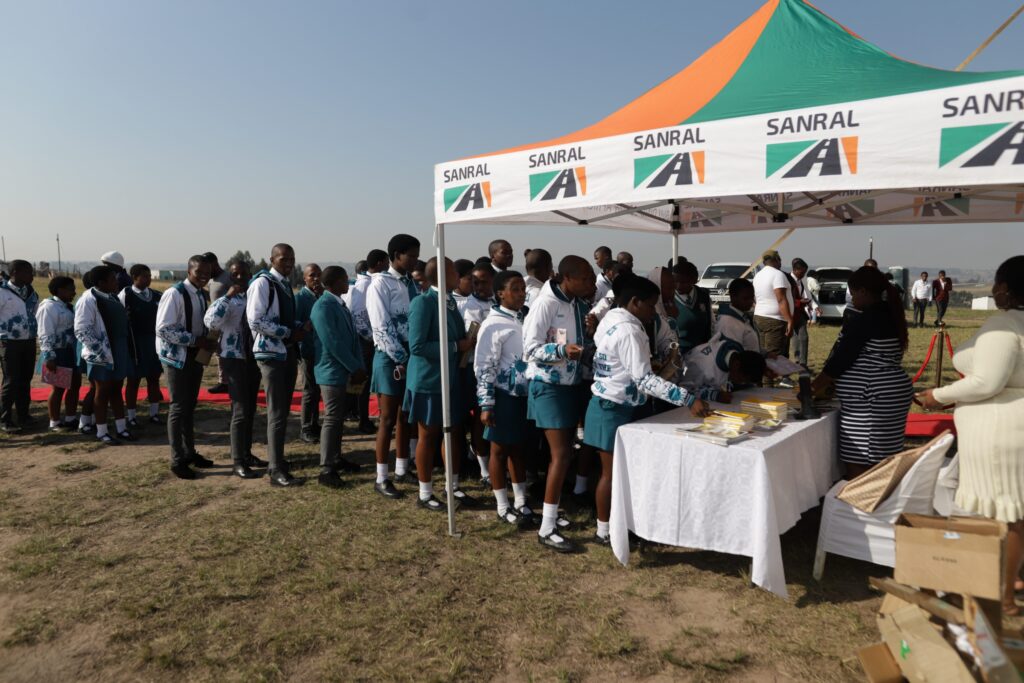 SANRAL recently hosted a Career Expo in Khanyayo Village on the Wild Coast, attended by nearly 700 Grade 12 learners from around Ingquza Hill Local Municipality, where SANRAL's mega project the Msikaba Bridge has been under construction since 2019.
SANRAL Regional Stakeholder Coordinator Welekazi Ndika encouraged learners to take advantage of opportunities presented to them, saying "SANRAL is here to create awareness around its investment in education and young people, as well as to expose rural learners to stimulating career and bursary opportunities."
Learners were exposed to unique career options, as well as motivational testimonials by young graduates and business owners. They were also taken on a virtual tour of the Msikaba Bridge to inspire them regarding the world of engineering and to demonstrate SANRAL's engineering excellence.