Some motorists are disobeying traffic-calming measures around constructions sites, endangering workers and themselves.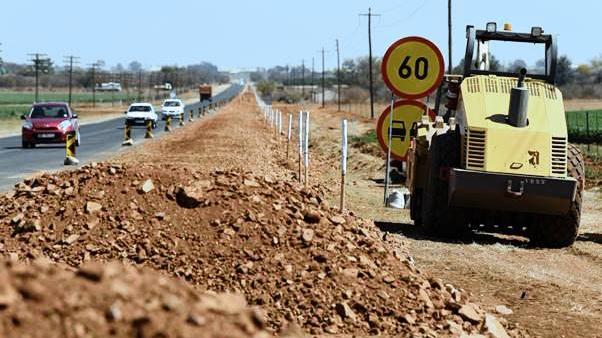 The South African National Roads Agency (SOC) Limited (SANRAL) is appealing to motorists to adhere to the rules of the road in and around construction sites along the Moloto Road (R573) in Mpumalanga and Limpopo.  
Lawrence Chauke, SANRAL Project Manager for the Moloto Road Upgrades, said: "We've noted with concern that some motorists disobey traffic-calming measures, including speed-limit signage and flagmen. Some drive straight through without stopping and we've had several close-call collisions on the construction sites.  
"We urge motorists to cooperate during the upgrade, obey the rules of the road and exercise patience." 
The 'Road of Death' 
Dubbed 'The Road of Death' due to the high number of accidents, the R573 Moloto Road is one of the busiest routes in the country, connecting Gauteng, Mpumalanga and Limpopo.  
It has had to cope with increasing traffic in recent years due to the growth of peri-urban communities along the Moloto corridor. 
The upgrade, undertaken by SANRAL, aims to increase safety and reduce the death and accident toll.  
Work has started with the construction of traffic circles in major intersections in Mpumalanga.  
The upgrades will also include closing off dangerous illegal accesses, reducing conflicted movements on service roads, installing and replacing street lights, and moving informal traders to safer areas.  
The upgrade will take five years to complete and will bring some 6000 job opportunities to community members who live along the Mpumalanga and Limpopo stretches of the road.  
The estimated total cost for the upgrading of the 92km stretch in Mpumalanga and Limpopo is R2-billion and will positively influence socio-economic development in the area.  
Thirty percent of the total project cost will create opportunities for small, black-owned businesses. The project also offers across-the-board economic benefits, ranging from unlocking the mineral belt to improved transportation.