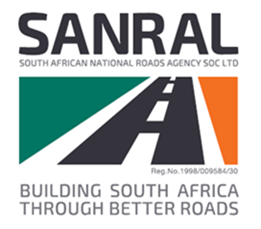 MEDIA RELEASE
West Coasters eagerly grab SANRAL's helping hand during SMME training sessions
Western Cape, 25 October 2022 – Small-business owners in the Western Cape towns of Piketberg and Malmesbury were champing at the bit recently to seize a training offer by the South African National Roads Agency SOC Limited (SANRAL) aimed at helping them access opportunities within the construction industry.
SANRAL held information sessions with small, medium and micro enterprises (SMMEs) in the two towns as part of its national training plan.
The events were well timed – many SMMES in the region are facing a losing battle to stay afloat in an economy decimated by the global COVID- 19 pandemic.
The savage consequences of COVID-19 are often compounded by a lack of business acumen, and many attendees were eager for the chance to engage with the content of the training session.
SANRAL Western Region Transformation Officer, Morné Windvogel, said: "In our previous engagements with business owners we realised that people aren't fully equipped or compliant for SANRAL projects, specifically. We offer this training for the benefit of such businesses."
Piketberg businesswoman Mercia Scheepers was first in line: "This is such a huge opportunity. Why would I not grab it with both hands?" She has been running Pison Hawila Construction with her husband for six years.
"During COVID-19 there was absolutely no business and we struggled. Things are a bit better now, but there is room for improvement. Upgrading skills is so important because there are many areas of our business that I just don't have knowledge about.
"This training will definitely help me expand my business and make me better at my job."
Not only is this training a boon for those who fit the criteria, it's also proving to be a good starting point for people who want to venture into construction.
Roslyn Marcus, who runs a vehicle spares shop, said she has long wanted to go into the construction business. "News of this training has made me even more determined to become compliant, and when I have done so, I will make the most of this opportunity," she said.
In Malmesbury, news of the SMME training was also met with enthusiasm. Nomakhwezi Yedwa has been a project manager at Sodwa Construction for 18 years, but feels she still has lots to learn.
"What SANRAL is offering is a chance for me to improve and equip myself with skills I don't yet have. It will not only be good for me as an individual, but also for the company.
"If the company is run properly, it will have great benefits for the community at large. We will be able to employ more people if we can secure more work. "That's why we need to learn things like how to tender properly," Yedwa said.
The Swartland Local Municipality welcomed SANRAL's initiative and encouraged those gathered to take full advantage of the opportunity. Said Hilary Balie, Swartland's Strategic Services Manager: "We see the effects that COVID-19 has had on businesses and people in general. Lots of SMMEs are struggling. Grasp the opportunity you are being given to improve yourselves with both hands.
"I know that this is just the start of an ongoing relationship with SANRAL, so give it a go."
The initiative is a three-year programme, with the main focus being on educating and bringing out the full potential of businesses.
SANRAL aims to train 48 000 people countrywide and the SMME training will be offered on a first-come-first-served basis.
To qualify for the training, applicants need to meet the following criteria:
• Be a registered company;
• Have a Construction Industry Development Board (CIDB) grading of 1-4CE;
• Be tax compliant;
• Must be 50% black-owned and
• Registered on the central supplier database (CSD)
Trainees will undergo 15 days of intensive tutoring, followed by assessments. They will receive CETA-approved certificates. Business owners will also be able to nominate an employee to attend.