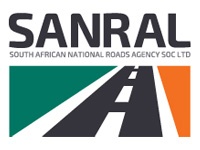 UPDATE: TRAFFIC ADVISORY SINKHOLE ON NATIONAL ROUTE 3 (N3) CAUSES TRAFFIC DELAYS
Pietermaritzburg, 11 May 2022 – A sinkhole has formed on the National Route 3 (N3) southbound after the Key Ridge interchange, the South African National Roads Agency SOC Limited (SANRAL) has announced.
"Two lanes, including the shoulder lane, have been cordoned off with barriers and only one traffic lane is open. The sinkhole is causing major traffic congestion from Peacevale to the Hammersdale interchange," said Dudley Mbambo, SANRAL's Eastern Region Operations and Maintenance Manager.
The sinkhole is a result of the torrential rains the province has seen in April which caused the soil to erode from underneath.
"Motorists are advised to approach Key Ridge Interchange cautiously and plan their trips accordingly. Our engineers are on scene to assess the situation and start with repair works," said Mbambo.