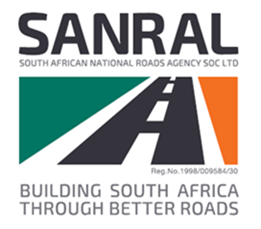 TRAFFIC ADVISORY
UPDATE ON THE UPGRADING OF THE N2 FROM KWAMASHU INTERCHANGE TO UMDLOTI RIVER BRIDGE
Durban, 9 September 2022 – Construction work has begun in the median behind the concrete barriers, following the reduction in the number of lanes and lane widths on both sides of the N2 between the KwaMashu and Mount Edgecombe interchanges, the South African National Roads Agency SOC Limited (SANRAL) has said.
"This will have no effect on traffic, except at the two far ends where construction vehicles will be exiting. However, there will be flagmen in attendance and warning signage will be erected," said Trevor Zumani, SANRAL's Eastern Region Project Manager.
The long-term closures and/or lane width restrictions north of the Mount Edgecombe Interchange up to the Umdloti Interchange will continue into 2026. However, there will still be two lanes open in both directions which will have merely been narrowed slightly and the shoulders reduced in width. The disruption is expected to be minimal.
"There has been reports of pedestrians on the road along the southbound section between the Umhlanga River Bridge and the Mount Edgecombe Interchange. There is also the possibility of taxis stopping in the slow lane with the loss of the shoulder lane. Motorists are urged to continue to remain patient, to slow down and to drive with extra care," said Zumani.
Night-time work: From Sundays to Thursdays for the next fortnight, there will be minor disruptions, if any, to the traffic flow, all to the north of the Sibaya Interchange, as concrete barriers are brought in and placed alongside the median. There will also be line obliteration and the moving of the two lanes to accommodate the work to be carried out in the median.
Day time work: All of the work will be to the north of the Mount Edgecombe Interchange, the majority being north of the Sibaya Interchange. This could result in some congestion and airline passengers are requested to add extra time to their trips to the airport.
"SANRAL would like to appeal to motorists to adhere to the warning signs, reduce their speed when approaching the construction sites. We appeal to road users to plan their trips accordingly, especially when accessing travel hubs such as the airports," said Zumani.