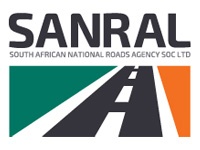 TRAFFIC ADVISORY
THE RECONSTRUCTION OF THE SLOW LANE ON NATIONAL ROUTE 3 SECTION 3 FROM SANCTUARY ROAD (km 15.2) TO LINK ROAD (km 21.2)
Pietermaritzburg, 21 June 2022 – The South African National Roads Agency Limited (SANRAL) would like to inform motorists about the relevant road closure with regards to Works on the following project: The Reconstruction of the Slow Lane on National Route 3, Section 3 from Sanctuary Road (km 15.2) to Link Road (km 21.2).
Southbound Carriageway (infill of concrete side drain).
The Contractor is scheduled to undertake works in the median drain on the southbound carriageway of the N3 at night on 28 June 2022.
The current closure in the lanes has reduced the roadway to two lanes – only the middle and fast lanes are in use.
Due to the site conditions and safety concerns, SANRAL would like to notify the public and motorists that the following closures will be required on the southbound carriageway:
21h30 to 22h30: All traffic will be hampered while the contractor prepares in reducing the two lanes to the single middle lane closure. The Hilton on-ramp will also be closed so no vehicle will be allowed to access Hilton Avenue.
22h30 to 23h30: All heavy vehicles will be stopped at the compulsory stop at the arrestor bed area. All light vehicles will be re-routed via Hilton off-ramp onto alternative route.
23h30 to 01h30: The heavy vehicles will be escorted in an orderly fashion down the middle lane.
01h30 to 02h00: Traffic to be hampered while the road is being opened to two lanes.
02h00 onwards: Traffic should be fully open to both light and heavy vehicles with two lanes of traffic.
The alternate route to be used by light motor vehicles only during the closure of the road is as follows:
1. Old Howick Road (R103)
Motorists travelling from Howick towards Pietermaritzburg, can take the Cedara off-ramp, and travel on Old Howick Rd to Athlone Circle.
Heavy vehicles shall not use the alternative route due to safety concerns with the narrow width and steep gradients.
Issued