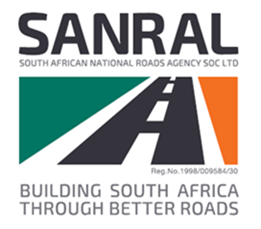 TRAFFIC ADVISORY
THE RECONSTRUCTION OF THE SLOW LANE ON N3 SANCTUARY ROAD TO LINK ROAD
Pietermaritzburg, 11 November 2022 – The South African National Roads Agency SOC Limited (SANRAL) hereby informs road users that the reconstruction of the slow lane on the N3 from Sanctuary Road to Link Road will result in intermittent road closures.
"Due to the rainfall during the past month, the contractor was unable to move the barriers on the south-bound carriageway during the night. This is severely hampering the opening of the road so that the remaining works can be completed timeously," said Thabiso Dladla, SANRAL's Eastern Region Project Manager.
To maintain the safety of the workforce as well as all the road users, the following rolling closures of the road to a single lane will be implemented this Saturday, 12 November and Sunday, 13 November 2022:
The road will be reduced to one lane for 30 minutes from 09h00 to load the barriers.
Thereafter the road will be opened for two-lane traffic for 60 minutes while the barriers are being off-loaded off site and the truck returns to collect more barriers.
This sequence will continue until midnight.
The Road Traffic Inspectorate (RTI) will also assist in controlling the traffic.
Should there be delays during the weekend, the sequence may also occur on Monday 14 November 2022.
The alternate route for possible use by light motor vehicles only during this period is as follows: Old Howick Road (R103) Motorists travelling to Durban can take the Cedara turn-off and drive along the R103 to join the N3 at the Armitage Road on-ramp.
All vehicles above 8-ton MAY NOT use the R103 and will have to factor in extra travel time.
"SANRAL would like to appeal to motorists to adhere to the warning signs and reduce speed when approaching the construction sites. Motorists are asked to adhere strictly to all the speed restrictions and to plan their trips accordingly," said Dladla.