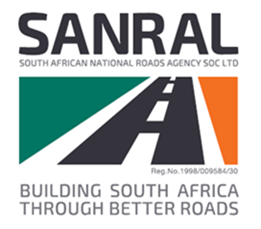 MEDIA RELEASE
The psychology of road crashes unpacked at SARF Regional Conference
Western Cape, 19 October 2022 – Road accidents happen. Iris Winks knows this more than most, seen as how she spends her days trying to understand their psychology in the hope that the brakes can be slammed on South Africa's deadly road death tolls.
Winks, chair of the SA Roads Federation Western Region and first woman to be an accredited Road Safety Audit Team Leader by the Washington-based International Road Federation (IRF), believes the only way to effectively design roads to decrease accidents is
to understand the particular challenges and the idiosyncratic interaction between roads and the communities that use them.
Addressing the 7th South African Roads Federation (SARF) Regional Conference for Africa, which started in Cape Town on Tuesday, Winks said: "South Africa is an interesting country. It is one of the few where, within one country, every area has its own challenges and
problems."
She cited the differences between rural and city roads and their respective commuter needs – but went on to say it also meant understanding the differences between provinces: from the Eastern Cape, where the high levels of road use intersect with the poor infrastructure that is a result of the province's particular political and economic legacy, to the hilly terrain of KwaZulu Natal where roads bear high volumes of trucks from South Africa's economic powerhouse, Johannesburg, bound for the busy Durban harbour.
One person who can bear testament to this is motorist Khanyisa Mngxekeza, who survived a horror collision with a cow that had strayed into the middle of Buffalo Pass, the treacherous, but scenic route which snakes through the Umtiza Nature Reserve in the Eastern Cape.
Mngxekeza was on her way home after dropping off a friend at the King Phalo Airport when the incident occurred. "It could have been worse but, because I wasn't speeding, I escaped unharmed.
"However, the car was written off. The worst part was that, after the crash, I had to drive about 10km before I found a safe place to call for help," she said. Fortunately, Buffalo Pass is set to be refurbished soon as part of Operation Vala Zonke, an ambitious new project initiated by the national Department of Transport to deal with potholes across the country. The initiative is being driven by the South African National Roads Agency SOC Limited (SANRAL), as an agency of the transport department. SANRAL is working closely with provincial and municipal roads departments.
Winks illustrated the importance of designing for particular contexts by using an example from Botswana. A project initiated in 2016 by Maatla Otsogile has helped reduce the fatalities on roads in seven small villages through simple interventions such as the application of illuminating tape on donkey carts and signage on the roads alerting motorists to their presence.
According to Otsogile, donkey carts are a common mode of transport in many villages. "They're used for transporting students to school, and others use them to reach the farms where they work, and to transport goods and materials," explained Otsogile.
However, as the number of motor vehicles increased, so had the number of collisions between cars and donkey carts. The latter were neither registered nor regulated, and there was no infrastructure such as separate lanes or roads to support their use.
The carts were also not equipped with brakes, lights and bells to signal their presence.
Otsogile's own experience of being startled by a cart while driving on a country road one night led to his establishment of the Society for Road Safety Ambassadors, an affiliate of the Global Alliance of Road Safety Ambassadors, which is a member of the UN Road Safety
Association. Through these partnerships the interventions of the Society for Road Safety Ambassadors from rural villages in Botswana has been made available for replication in other parts of the world.
Otsogile pointed out that alcoholism, speeding and the presence of domestic and wild animals on the roads are all dangers on the roads, and while the project is based in small villages, these are intersected by a major road used by trucks transporting goods.
Addressing the challenges require a multi-sectoral approach including infrastructure improvement and education to effect behavioural changes