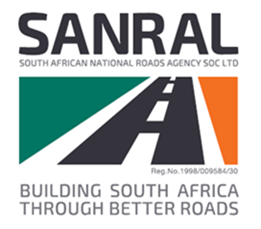 Thanks to SANRAL, Limpopo women are now doing it for themselves
Friday, 2 June 2023 – The South African National Roads Agency SOC Limited (SANRAL) has paved the path to progress for women contractors in Limpopo with the upgrading of the narrow R37 road between Burgersfort and Polokwane.
Local SMME Tinyosi Investment was facing closure when owner Mmamorena Tlakale secured a subcontracting opportunity with the roads agency.
Registered in 2020, the Mashifane Park, Burgersfort, business struggled to take off and desperately needed a contract to stay open.
Said Tlakale: "The business was on the verge of collapse. Through this project, I have gained knowledge in the construction industry and skills in cement work.
"SANRAL also taught me the proper way of bidding, professionalism, and quality control. Thanks to all this, I'm gaining ground in the construction industry."
Tlakale said the R37 upgrade was her first project and Tinyosi Investment is tasked with cement work on site.
"I would not be where I am today if it was not for SANRAL's assistance and the training opportunities available to women contractors. I would like to see more women in construction. The support we get from men in the industry is fantastic. The perception that this is a man's job is changing.
"During my younger years I helped mix the cement to build my family house not knowing I would end up in the construction industry. I love being outdoors and encourage women to pursue construction as a career," said Tlakele.
An integral part of SANRAL's Transformation Policy is the opening of doors for stakeholders, local small businesses, communities and business forums on all its national road projects.
Priority is given to black-owned SMMEs that have not done business with SANRAL in the past, with added focus on the empowerment of women, youth and people with disabilities.
The agency allocates 30% of every contract to local SMMEs to empower and grow small businesses in the region of any said project. In addition, SMMEs that work with SANRAL are also afforded various skills development and training benefits for the duration of their sub-contract.
Bogaleng Thsehla, of BMT Royal Kid Laundry and Projects (Pty) LTD, created jobs for 27 people with her first-time sub-contract with SANRAL.
The River-cross mother-of-two started on the R37 project in 2022 on a CIDB Level 1 rating but very soon achieved Level 3.
She was very vocal about the benefits of SANRAL's SMME training and development programme.
"The project's scope also includes building sidewalks from intersections to bus bays, the construction of two new bridges and the widening of one other bridge," said Viljoen.
"The existing single-carriageway road will be improved and new intersections will be established by building six roundabouts at the major intersections. This project aims to improve the safety of pedestrians. The final road section will have four lanes, surfaced shoulders and a painted island."
The tender value for the R37 upgrade is about R600 million and work is expected to be completed by November.