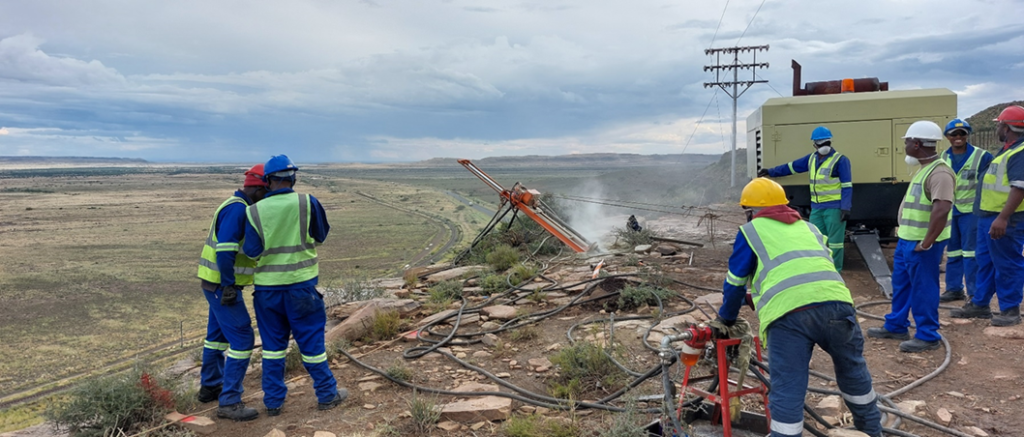 TRAFFIC ADVISORY
Slope stabilisation on N1 in Riemhoogte Cutting Beaufort West
Western Cape, 22 April 2022 – Road users are advised to proceed with utmost caution when travelling through the Riemhoogte Cutting on the N1 outside Beaufort West, as the shoulders have been removed to make allowance for a work zone for the contractor doing slope stabilisation in the cutting.
The R37-million slope stabilisation project is well underway, and the lane configuration of two uphill northbound lanes and a single downhill southbound lane has been maintained since the start of the contract in January 2022.
The restriction of the lane widths and the removal of the shoulders was necessitated in order to provide the contractor with sufficient work area at the bottom of the cutting and still maintain two uphill lanes.
There will be no change in the configuration of the lanes, but the directional traffic will be maintained by delineators along the no-passing centre line on the road. This means that there is currently no provision made for overtaking of slower moving downhill traffic.
"We appeal to motorists for patience, vigilance and courtesy when travelling through the cutting. Let us take collective responsibility for our safety and that of road construction workers and pedestrians," said Senzo Ngobese, Project Manager of the South African National Roads Agency SOC Limited (SANRAL).