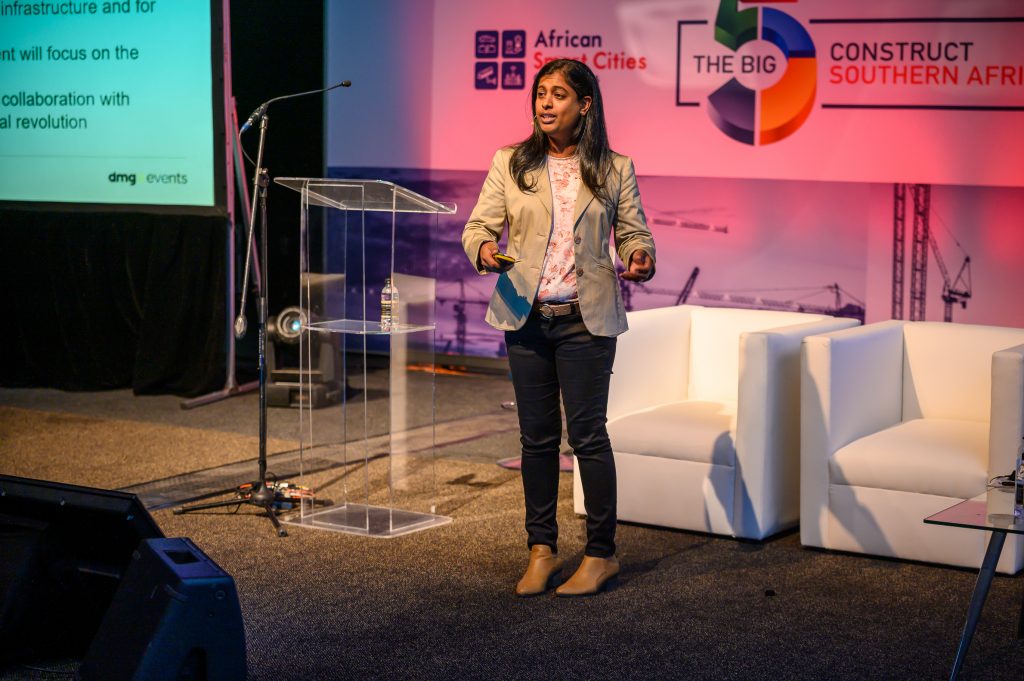 MEDIA RELEASE
SANRAL's Smart Mobility Strategy Fosters Change on Country's National Roads
Pretoria, 10 June 2022 – The South African National Roads Agency SOC Limited's (SANRAL) Smart Mobility strategy has made great strides in fostering change and finding innovative solutions to the country's national road network.
Speaking at the African Smart Cities Summit held at Gallagher Estate in Midrand, Johannesburg, on Wednesday (today), Siveshni Pillay, SANRAL Northern Region's Project Manager, said the mobility strategy continues to assist in shifting towards managing and operating the national road network from the traditional maintenance and upgrade mandate.
"Developing and documenting our Smart Mobility Strategy talks to a new mind shift that incorporates existing implemented smart solutions and new solutions into a strategic document with clear key deliverables and targets. There's a growing trend towards using technology to optimise infrastructure and innovation on national roads. Implementing and enhancing these smart solutions is critical to ensure that we continue to deliver on an effective, reliable and impactful national road network for road users," she said.
One of the key innovative solutions that SANRAL introduced was the Freeway Management System (FMS), which essentially monitors the country's national freeways 24/7 for 365 days a year.
"Through FMS, we have been able to manage congestion on our freeways by using various intelligent tools. We are also able to respond speedily when there is an accident scene on our freeways in Gauteng with dedicated On Road Services provided to road users free of charge. FMS plays an important role in reducing delays on accident scenes on the freeways. By reducing travel delays, FMS also plays an important role in saving time travelling on the national road network.
The pilot project on this initiative started in October 2006 and it has been deployed in three cities: Johannesburg, Durban and Cape Town," said Pillay.
Closely linked to FMS, another smart mobility solution that SANRAL introduced back in 2000 is Electronic Toll Collection (ETC). This innovation helps road users to minimise movement delays and payments at toll plazas through a one tag, one account, central clearing system. This means that road users with tag in their vehicles can use this system at all existing toll plazas that are managed by SANRAL its concessionaires where e-tag readers are installed.
The SANRAL Mobile App, which road users can download on their mobile smart phones and tablets, also allows for users to have an easily accessible means of managing their Mobility Account, which is envisaged to integrate into any travel-related infrastructure.
Through the App, road users can also manage their user profiles, their vehicle data, travel information and other information such as parking at shopping centres and malls countrywide. All this information is uploaded in real time.
"Another key innovative solution that we have come up with at SANRAL is Account Based Ticketing (ABT) for users of public transport. ABT is a ticketless way for public transport commuters to travel by tapping or scanning a secure token which is linked to one's account in the back office. Any value or information on the account is stored in the back office only. The fare is charged to the commuter post the journey.
"The traditional transport travel card does not have any value stored on the card chip but acts as identification of the traveller only. We work on the premise that mobility on our public transport is integrated and stems from one system," added Pillay.
SANRAL has already also undertaken numerous research projects that are currently underway on its mobility innovation programme with universities and industry experts.
"Futuristic solutions include autonomous vehicle test sections across the country, electrical vehicle charging facilities as well as battery exchange facilities, smart roads which will entail in-road wireless charging, and truck platooning, to mention a few," said Pillay.