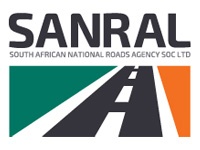 MEDIA RELEASE
SANRAL TO INSPECT NATIONAL ROUTE 2 (N2) SECTION 24 UMGABABA BEFORE OPENING
Durban, 26 May 2022 – Section 24 of the National Route 2 (N2) Northbound Carriageway between Umzinto and Umgababa, is still to undergo engineering protocol before it is open to traffic, the South African National Roads Agency SOC Limited (SANRAL) has announced.
"The information that the Minister of Transport, Fikile Mbalula will be conducting an opening of the N2 section 24 in uMgababa on Friday, 27 May 2022 was not generated by SANRAL. The road was never opened officially, because SANRAL did not give clearance. Therefore, the allegations that the Minister of Transport is coming were not formally communicated by SANRAL," said Dumisani Nkabinde, SANRAL's Eastern Regional Manager.
SANRAL spokesperson Vusi Mona said: "We distance ourselves from any communication to the effect that the road was opened and then closed because it needed to be officially opened by the Minister. The truth is it was closed because our engineering colleagues had not yet approved it opening for traffic. The Minister had absolutely nothing to do with the short-lived opening and thereafter closure of the road."
Mona added that as soon as the engineering requirements had been satisfied the road will be open to traffic. "If and when the Minister visits the road he will find it already operating," Mona added.