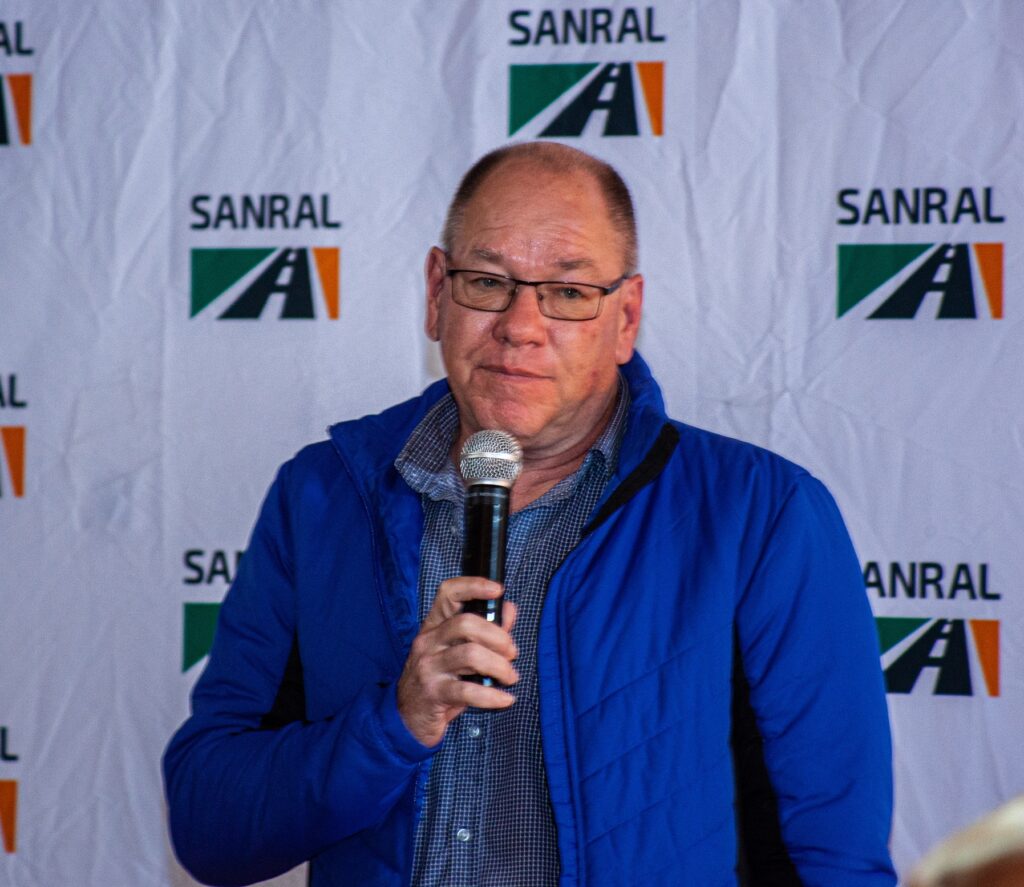 Kouga Local Municipality Speaker of Council, Brenton Wiliams addressed stakeholders at the Information Session held in Jeffrey's Bay.
MEDIA RELEASE
SANRAL sets aside more than R196m for Gamtoos, Van Stadens rivers special maintenance project
Eastern Cape, 16 August 2022: The South African National Roads Agency SOC Limited (SANRAL) has set aside more than R196 million for a special maintenance project of the N2 national road between Gamtoos and Van Stadens rivers in the Eastern Cape Province.
Addressing an information session of small, medium and micro enterprises (SMMEs) in Jeffreys Bay, Welekazi Ndika, SANRAL Southern Region Stakeholder Coordinator, said SANRAL recognises the continuous role that it plays in developing the infrastructure of the national road network, creating job opportunities for local community members, and developing their skills in the region.
"We want the community of Kouga Local Municipality to benefit immensely from this project. Designated groups from previously disadvantaged communities will be targeted to work on the project. This includes young people, women and people with disabilities," she said.
The project was handed over to the main contractor in June this year and work is anticipated to be completed in December 2023. The project is expected to take more than 18 months and work that will be executed will include resurfacing the 19km stretch of road as well as repairing the pavements.Advertisements of the various contractor packages will be advertised soon.
The project is currently in the mobilisation phase. This is the phase in which the appointed contractor on the project will interact with the community and set up Contract Participation Goals (CPG). This is the amount that will be allocated to the development of SMMEs in the area. This interaction usually takes place over three months.
Ndika also presented SANRAL's 14 Point Plan, which is the road agency's guide to to facilitate better project level liaison with local communities and structures that are affected by its projects. It strives to ensure transparency and inclusivity among those who work on its projects.
"It is also our wish that when this project starts, we will already have established a project liaison committee (PLC) on this project. The PLC will assist in ensuring better communication and transparency as well as ensuring that work done is done seamlessly on this project.
"The PLC will also assist in creating a platform for project liaison, works execution, subcontracting and facilitating employment opportunities for local community members. All community representatives – including the youth, women, people with disabilities and military veterans – must be represented in the PLC," said Ndika.
Speaker of the Kouga Local Municipality Council Brenton Williams said the municipality was a tourist destination.
"We need our road network to be maintained so we can remain a tourist destination of choice," said Williams.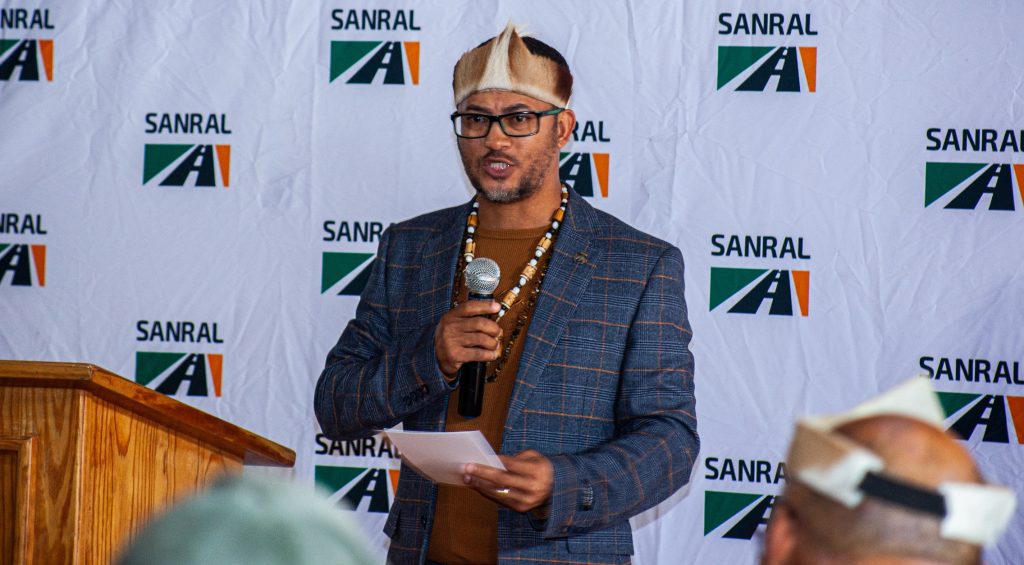 Chief Wayne Peterson, of the Links Khoisan Council in Kouga.
Chief Wayne Peterson, of the Links Khoisan Council in Kouga, thanked SANRAL for bringing economic opportunities to the Kouga community.
"Speaking on behalf of the community of Kouga, we thank SANRAL for bringing these opportunities to our people. By bringing these kinds of opportunities, our communities will be given an opportunity to participate in economic endeavours. These projects should also help to uplift our communities through social projects. They should reinvest in our communities and commit to assist through these social projects," he said.
The N2 national road between Gamtoos and Van Stadens rivers is one of the busiest roads, with the average daily movement of traffic at 8 000 vehicles, with trucks accounting for just over a 1 200, according to traffic count data.
SANRAL continuously strives to strengthen its relationship with stakeholders who are affected by its projects through these information sessions. The sessions are not only a platform for the roads agency to share information about job opportunities on its projects, but also a platform to share information about its transformation policy and Horizon 2030 Strategy.
Since introducing the Horizon 2030 Strategy, SANRAL has empowered local communities and SMMEs with information, giving them opportunities and enabling them to partner with more established construction companies on its projects.