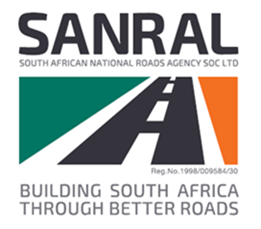 MEDIA RELEASE
SANRAL RRM projects to create jobs for residents in Moses Kotane Local Municipality
North West, 7 October 2022 – The South African National Roads Agency SOC Limited (SANRAL) hosted its flagship 'Taking SANRAL to the People' engagement in the Moses Kotane Local Municipality on Thursday, 6 October 2022. The stakeholder-led interaction aims to empower emerging SMMEs with knowledge regarding opportunities available on upcoming SANRAL projects, in line with the agency's Transformation Policy.
"As an agency of the Department of Transport, SANRAL ensures that it engages with people on the ground to inform them about what the agency does, and how the stakeholders can qualify to work on Routine Road Maintenance (RRM) projects currently on tender," said SANRAL Stakeholder Relations Coordinator, Ms Jullecsia Saul.
"The important task for SANRAL is to deliver value to South African citizens and road users through the successful implementation of quality road infrastructure and to positively have an impact on society by creating jobs for local communities and subcontracting opportunities for local SMMEs," she said.
SANRAL Project Manager in the Northern Region, Ms Fulufhelo Luruli, added that SANRAL projects will create jobs for local labour and training for unskilled labour in Moses Kotane Local Municipality.
"While we maintain national roads as SANRAL, we make sure that the members of the community are given job opportunities to be part of the road infrastructure development and benefit from it. Over and above the main contractors, we also ensure that subcontractors are selected from the local area."
The Executive Mayor of the Moses Kotane Local Municipality, Honourable Nketu Nkotswe, welcomed SANRAL's initiative to engage stakeholders. She noted that this engagement presents an opportunity for stakeholders within the local municipality to be well informed about all SANRAL's current and future projects. It also assists SMMEs in preparing themselves for tendering opportunities.
"As Moses Kotane Local Municipality, we rely on partnerships that will create much-needed job opportunities for locals. SANRAL is bringing several projects to our municipality, not only will these projects yield opportunities for employment and subcontracting, but it will ensure that our roads are in good shape, meaning that all the tourists and stakeholders who travel on the roads will travel safely," she said.
During the session, stakeholders raised questions that touches on transparency. Mr Themba Mhambi, Chairman of the SANRAL Board, emphasised that SANRAL is a public entity and may not hide anything from any South African.
"The agency uses public monies, therefore the South African public at all levels has a right to know every single detail about SANRAL projects and the monies allocated to them," said Mhambi.
The following RRM projects have been earmarked for execution in Moses Kotane Local Municipality:
Routine Road Maintenance (RRM)
There are currently three RRM projects affecting Moses Kotane Local Municipality: Routine Road Maintenance of R510 national road Section 1, R556 national road Section 1 and R565 national road in Rustenburg. Shonisani Rambau Construction was appointed as the main contractor for these projects on a three-year contract ending in October 2023. Because there is a lot of Grades 1CE and 2CE targeted enterprises within the local municipality, SANRAL only awards 12-months contracts to allow others to participate.
For CIDB Grade 1CE and 2CEs
Cleaning of waterway structures
Cleaning of prefabricated culverts
Cleaning of concrete drains and channels
Cleaning and maintenance of existing earth channels
Edge build-up removal
Road sign cleaning and removal of illegal signs
For CIDB Grade 3CE and 4CEs
Pavement layers repair
Repair of potholes
Crack and joint sealing of concrete pavements
Fencing
Guardrail erection and maintenance
General erosion protection
Gabion protection
Controlling vegetation growth: mowing and cutting
Removal of undesirable vegetation: physical eradication
Maintenance and establishment of plants
SANRAL will continue to provide and manage a safe national road network to enable and contribute to economic growth and social development.