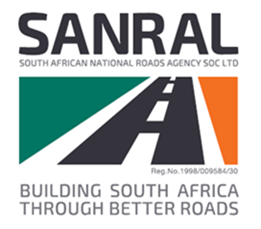 MEDIA RELEASE
SANRAL road maintenance projects bring joy of jobs and smooth roads to Kroonstad this festive season
Free State, 12 December 2022 – Empowering women and young South Africans is a key focus of the Routine Road Management (RRM) projects run by the South African National Roads Agency SOC Limited (SANRAL). The projects create stimulating job opportunities for black-owned SMMEs, identified from within the areas of work, and specifically target groups such as women, youth, people with disabilities and other disadvantaged groups – in line with SANRAL's transformation goals.
Through a plethora of development and engineering programmes, ordinary people receive invaluable training and skills transfer – which can then be paid forward to build better lives for themselves. RRM projects starting up in Kroonstad, in the Free State, were welcomed like Manna from heaven, especially with the festive season looming large. The rampant poverty in Kroonstad bears stark testament to the town's staggering 65% unemployment rate. SANRAL's interventions in Kroonstad, and the Free State at large, not only bring the joy of jobs to the province, but they also mean that the roads around Kroonstad, expected to be teeming with tourists driving the Lion Route this holiday season, will also be in excellent condition.
Civil engineer Youthful Sesele, 34, was recently awarded a maintenance contract to do RRM work on the N1 along the Kroonstad by-pass. He employed 13 local people on the project: 10 men and 3 women. Of the 13 workers, 10 were young people. "I am from Mangaung; when I got the contract in the Fezile Dabi District, I decided to hire locals from the area so that they could fully benefit from the opportunity," Sesele said. Sesele said he was impressed by how SANRAL engaged SMMEs, hosting several business engagement sessions to share information and provide the training needed to correctly bid for the subcontracting opportunities available on the RRM projects. "This has been critical in ensuring the development of black-owned businesses, particularly those owned by women and youth, to participate meaningfully on SANRAL projects," said Sesele. He added that a key focus of engagements was documentation education: common errors when bidding included the submission of expired or non-compliant documents, work packages and work scopes. "Mostly, I was fascinated by the training and skills development for the appointed subcontractors, which included among other things, first-aid training and occupational health and safety. "I know of no other company that will offer you such an opportunity and assist you with the training of your personnel in such ways – as a prerequisite of the contract," said Sesele.
Nomutu Msibi, 37, of MJNJ Construction, who was recently a drainage and culvert cleaning and litter collection subcontract on the R34 between Kroonstad and Welkom, could barely contain her excitement. "I am proud that this project has helped me to create work for five people in an area where almost 65% of youth are unemployed. This project will uplift young people and create much-needed jobs." Deon
Breytenbach of QTC Civils, the contracts manager on the Kroonstad project, broke down how the SMME engagements worked: "Business owners attended business management, tendering skills and financial management training. "This led to the creation of sustainable, capable and empowered road construction SMMEs and startups." Breytenbach added the scope of work for the CIDB Grades 1 and 2 – entry-level work – included cleaning and maintaining of prefabricated culverts, concrete drains and channels, edge build-up removal, collection and removal of debris and litter, subsoil drain installation and maintenance, cleaning of waterway structures, erection and repair of permanent road traffic signs, concrete channel construction and maintenance of existing channels.
SANRAL's SMME training programmes on three Kroonstad RRM projects empowered 12 local business owners of construction SMMEs and new startups (CIDB levels 1 – 3). SANRAL has appointed highly experienced and qualified training service providers tasked with training, mentoring and developing learner sub-contractors. SANRAL also prepared local labour forces for these SMMEs by training them and, in turn, helping create a local skilled and semi-skilled labour force for the three Kroonstad projects. SMMEs that employed their own labour from local communities were also supported as their labour forces received accredited training. During the year under review SANRAL provided 1 684 SMMEs with work on construction, rehabilitation and maintenance projects across South Africa to the tune of R2,3 billion. The majority of black-owned SMMEs derived significant benefit from this, as they accounted for 88.05% of the contracts awarded and 89.6% of the value of the work performed.
Of the 9 129 jobs created in the reporting period, 6 647 were for men and 2 482 for women. A breakdown based on age reveals that 3 096 young men and 1 339 young women were beneficiaries. From a disability perspective, 62 people with disabilities were employed. In terms of SANRAL's contract participation goals, the aim for targeted enterprises is 30%, which includes women and youth-owned businesses at 5% each, and the military veterans and people with disabilities each get 0,5%.