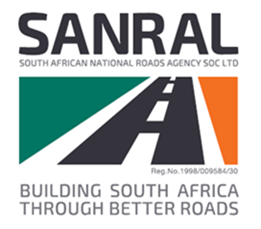 MEDIA RELEASE
SANRAL remains committed to cut the construction cake more equitably
Pretoria, 19 November 2023 – The South African National Roads Agency SOC Limited (SANRAL) has assured its stakeholders that its commitment to expediting wealth-creation among black business in South Africa has not dwindled and that every effort will be made to cut the construction cake more equitably.
SANRAL recently hosted the last of a countrywide series of engagements to consult stakeholders on its proposed Interim Preferential Procurement Policy (PPP). The consultation engagements started in Cape Town on 31 October and concluded in Pretoria on Friday, 17 November 2023.
Stakeholders also gathered at satellite venues in Ngwenya Lodge, Klerksdorp, and King's Palace, Rustenburg in the North West, both of which were linked virtually to SANRAL's head office in Pretoria.
The primary objective of the PPP roadshow is to inform stakeholders of the reasons for the SANRAL Board's withdrawal of the Preferential Procurement Policy, which was adopted in May 2023, and to consult interested and affected parties on the proposed Interim PPP. This will be used to adjudicate tenders until such time as a final policy is adopted.
Addressing the final meeting, SANRAL Chief Executive Officer, Mr Reginald Demana, said the roads agency hopes to conclude the Interim PPP in the next few days so that work can be put out to market.
"Our plan is that hopefully by the end of next week we will have consolidated all comment and input to conclude the interim policy. We are working hard, in parallel with our teams, to make sure we are able to get adverts into the market this year still," he said.
Issues raised by stakeholders included project participation opportunities for small, medium and micro enterprises (SMMEs), the need for more aggressive transformation of the construction industry, concerns about the prevalence of the so-called construction mafia and other organised crime formations, as well as skills development and training to allow SMMEs increased access to developmental opportunities.
Mr Demana acknowledged that transformation continued to be a very contentious issue in the country, especially considering that the economy was not growing, which meant that economic opportunities were limited, and therefore competition for those limited opportunities was very high.
"Those who are already in the sector have built up their businesses and are doing very well, declaring massive dividends and making their shareholders very happy. But those who want to enter the sector, who see an opportunity and want to come in to participate are finding it hard. It's a difficult balancing act but one which we cannot afford not to address head on, otherwise the sector will end up in trouble," said Demana.
SANRAL spokesman Vusi Mona says the deadline for written comments has been extended until Tuesday (21 November 2023).
"SANRAL wants to encourage all interested and affected parties to submit written comments via the email address commentsppp@sanral.co.za by 12H00 midday on Tuesday 21 November 2023. The proposed Interim Preferential Procurement Policy (PPP) has been open for comment for the last three (3) weeks, starting on 31 October 2023. The document can be found on SANRAL's website (www.nra.co.za) and various social media platforms," said Mr Mona.