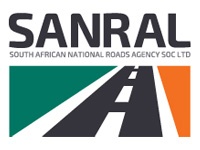 MEDIA RELEASE
SANRAL REGRETS THE LOSS OF LIVES ON THE N3 BETWEEN PETER BROWN BRIDGE AND CHATTERTON OFF-RAMPS
Pietermaritzburg, 30 May 2022 – SANRAL regrets the loss of lives that occurred in the early hours of May 28 on the N3 between Peter Brown and Chatterton off-ramps in Pietermaritzburg where 16 people were burnt to death and others injured.
"SANRAL held an emergency meeting yesterday afternoon (Sunday, 29 May 2022) to ascertain whether or not traffic accommodation (traffic signs, lighting, concrete barriers) was the cause of the accident. The roads agency has since established on this construction zone it has employed safety measures that are far more beyond just legal or contractual compliance. SANRAL can confirm that the accident was not caused by poor signage or traffic accommodation," said Dumisani Nkabinde, SANRAL's Eastern Regional Manager.
The fatal accident was a secondary accident (the first involved a truck) and its cause could be anything from human error or speed but not traffic accommodation.
"As is the norm, SANRAL will cooperate with any investigation that may follow. SANRAL wishes to express its condolences to the bereaved families and wishes the injured a speedy recovery," added Nkabinde.