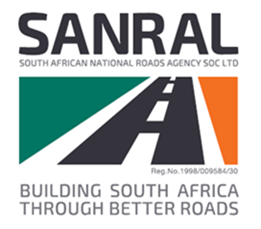 MEDIA RELEASE
SANRAL ready for Gauteng road safety initiatives ahead of festive season
Gauteng, 23 December 2022 – As traffic volumes swell on South Africa's major routes in anticipation of holidaymakers leaving the industrial hubs of Gauteng for different coastal and rural destinations this festive season, the South African National Roads Agency Limited SOC (SANRAL) has assured motorists that our roads will be safe and ready to accommodate the holiday traffic.
More assuring is that operators at the SANRAL Traffic Management Centre (STMC) will be vigilantly keeping an eagle's eye via visual surveillance of Gauteng's freeway network to detect incidents and manage traffic flows.
The STMC operates 24-hours a day, seven days a week, 365 days a year, to ensure travellers reach their destinations safely while various strategically-placed roadblocks are set-up across the province to ensure that vehicles are roadworthy.
The cutting-edge technology used to monitor the highways forms part of SANRAL's Freeway Management System (FMS) and will be combined with the quick action of various Metro police departments across the province to intercept hijackers, drunk motorists, hitchhikers, overloaded vehicles and any suspicious activity on the roads.
One of the benefits of the FMS is that the comprehensive monitoring system can detect crashes, stationary vehicles, veld fires and hijackings.
SANRAL's Northern Regions Operations and Maintenance Manager Madoda Mthembu said in Gauteng, despite the ongoing 18-month N4 rehabilitation works taking place between the Doornkop Tollgate in Montana, north of Tshwane and the R80 Mabopane Highway, the work that is being carried out in approximate 5km blocks is progressing well.
"And there will be very little disruptions on the N4 and no stop-and-go areas for Gauteng highways during the festive season.
"The N4 will by and large be open in both directions – to Botswana and Mozambique – from Gauteng and there is currently no construction work on the N3 to Durban," said Mthembu.
He added that, while Moloto Road spanned over three provinces – Limpopo, Mpumalanga and Gauteng – there are no road construction activities in the Gauteng side. The N1 from Pretoria to Limpopo and all other major routes are also expected to be clear.
Mthembu issued a clarion call to holidaymakers and motorists to adhere to all traffic rules and regulations, and respect the speed limits while those travelling long distances to rest every two hours or 200km.
"People should also be extra vigilant after sunset and be on the lookout for trucks which are prone to dropping off objects on the roads.
"We have erected traffic signs with the cell number of route managers who should be contacted when you see foreign objects on the road. The route managers are obliged to activate a rapid response team that will clear the road," he said.
SANRAL, which is the lead agency implementing the government's Vala Zonke project, which aims to repair all potholes across the country by February next year, has joined hands with the Gauteng provincial government and its major metro municipalities to fix all roads and improve the safety of travellers.
SANRAL, in conjunction with these municipalities, have already made great progress on Routine Road Maintenance (RRM) projects across Gauteng's three metropolitan areas of Ekurhuleni, Johannesburg and Tshwane.
The national road agency has four RRM projects within the Gauteng province – in the Tshwane Metropolitan area's N4, N1, R2, R104 and R573 which is commonly known as Moloto Road; the Johannesburg metropolitan area's N1, N3, N12 and the N17; in the Ekurhuleni metropolitan area's R21, N12, N3 as well as the N17; and under the Merafong Municipality within the West Rand District Municipality on the N12, R500, R54, R501, and N14.
These Gauteng municipalities are not only strategic partners of SANRAL but are also part of the National Department of Transport's arsenal of interventions aimed at delivering a reduction of 25% of fatalities on our roads.
The road construction industry will shut down operations for nearly three weeks during the festive season – with no routine road maintenance anticipated on the road network during this time, but should an emergency arise, such as the development of a pothole, urgent road maintenance arrangements will be made to attend to it.
Motorists are therefore urged to be patient in areas where roadworks will continue over December and also to rest, obey speed limits, and look out for pedestrians.
Major roads such as the N3 between Durban and Johannesburg, the N1 between Polokwane and Pretoria, The N4 between Mpumalanga and Pretoria, the N4 between Rustenburg and Pretoria, and the N1 between Bloemfontein and Johannesburg are expected to be heavily congested.
Meanwhile, Gauteng Traffic Police spokesperson Sello Maremane warned motorists to be extra vigilant when driving on the highways after several people complained about spikes and rocks being thrown into the roads.
The SANRAL on-road service is on standby all day, and operates on portions of the N1, N3, N12 and R21 national roads. Motorists can call the control centre on 0800 487 233.