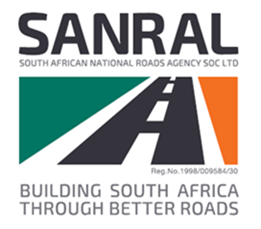 PRESS RELEASE
SANRAL presents scholarship and bursary opportunities for learners in Gauteng and North West
Pretoria, 29 August 2022 – The South African National Roads Agency SOC Limited (SANRAL) recently visited several communities in Gauteng and the North West provinces on a drive to encourage high school learners to apply for scholarships and bursaries opportunities presented by the roads agency.
The three-day programme – led by Ms Jullecsia Saul, Stakeholder Coordinator for SANRAL northern region – started on 19 August 2022 at the Rabasotho Community Hall in Thembisa where a total of 15 schools attended the event to learn more about the opportunities. This was followed by visits to the Eersterust Civic Centre in Tshwane (Pretoria) and, finally, the Madiba Banquet Hall in Potchefstroom in the North West province.
Saul says the roads agency's investment model for skills starts with development and support through the scholarship and bursary programme.
"SANRAL has long since recognised the importance of skills development for youth in the country, and with more young people increasingly filling leadership roles in the built environment, now is the perfect time to engage the learners," she said.
The SANRAL scholarship programme was historically developed to give financial support to learners from Grade 10 to Grade12, ideally those who excel in mathematics and science, but to promote a more inclusive support structure, it had to change some of its policies to expand the reach.
Saul said the scholarships were previously limited to learners in Grade 10 to 12, but now they are available for learners from Grade 8 to 12, irrespective of their subject choice. Bursaries will longer be limited to funding Engineering studies, it will also be available to full-time students studying Law, Public Administration, Finance, Human Resources, Supply Chain, Public Relations, and other subjects. Also, where learners previously required a 70% overall aggregate to be eligible for consideration, they now require 60% with a view to improving their aggregate to 70%.
The scholarship covers:
Registration and school fees
Hostel accommodation (where applicable)
School and sport uniform
Books and prescribed stationery
TransportThe bursary covers:
Registration and tuition
Accommodation and meals
Study material and equipment
Living allowance
Access to wellness programmeLearners and teachers welcomed this initiative and regard it as very important, particularly for learners from disadvantaged backgrounds.
Orapeleng Tsawane, a grade 12 learner at Seiphemelo Secondary School in Potchefstroom, was happy about the information he received regarding the opportunities. "My expectations were met. I received the information that I was looking for. It is now my responsibility to put more effort into my studies and improve my results. I would like to encourage my fellow Grade 12 learners to be open-minded in their approach of obtaining information regarding career options. I have learned during the SANRAL activation that there are more careers with available funding opportunities," said Tsawane.
Sean Lekgoathi, a teacher at Phiri Secondary School in Ventersdorp, said SANRAL's initiative to share information about scholarships and bursaries is a good approach as learners used it as a platform to seek clarity regarding the application process, the closing date and resources to consult if more information is needed.
"We are looking forward to engaging with SANRAL in the coming year as we will be inviting more learners from our school to be part of this process. Most of the learners in public schools are from disadvantaged backgrounds. Knowing this information will motivate them to put more effort in their studies and apply for these opportunities which can potentially change their situation at home in the future," said Lekgoathi.
SANRAL encourages all interested individuals to apply for scholarships and bursaries before the closing date of 30 September 2022. Further information regarding the bursaries, scholarships and applications forms can be found on the SANRAL website on www.nra.co.za.