At the heart of SANRAL's transformation policy is the empowerment of previously disadvantaged communities as well as safe mobility, says SANRAL project manager Marlize Nel-Verwey.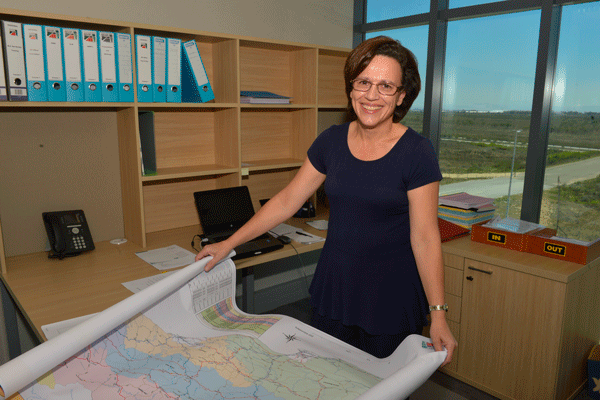 For almost a year, the South African National Roads Agency (SOC) Limited (SANRAL) has worked hard at developing its long-term strategy – Horizon 2030 – as well as its draft transformation policy.
Horizon 2030 acknowledges the contribution the agency can make in building a capable developmental state, driving economic development through providing and maintaining critical infrastructure.
"Although SANRAL's primary focus is the delivery of a safe, efficient, reliable and resilient national road transport system, the objectives laid out in these important documents can only be achieved if the agency remains relevant to the communities in which it operates on a daily basis," says SANRAL project manager Marlize Nel-Verwey.
At the heart of Horizon 2030 and the agency's transformation policy lies the urgency to develop and empower South Africa's previously disadvantaged people and communities, through training and mentorship, and safe access and mobility, respectively.
SANRAL's community development projects (CDPs) are training programmes through which people receive South African Qualifications Authority-accredited training in road building.
"It was important that the development and implementation of these projects be identified as a key focus area of Horizon 2030," Nel-Verwey says.
The individuals who took part in the training programmes not only learnt about road building in general, but also took part in the construction of access roads and ancillary facilities under the mentorship of experienced construction staff.
Transforming the construction industry
"The CDPs have massive potential to contribute to the transformation of the construction and related industries," Nel-Verwey says.
It is for this reason that the draft transformation policy states that, in addition to the customary stand-alone CDPs, as of 1 April 2018, conventional projects will include CDP components wherever feasible.
"And because these projects play such a significant role in both Horizon 2030 and our draft transformation policy, the agency is in the process of developing a CDP strategy, which will inform policy and implementation plans."
While developing the draft CDP strategy, it became evident that the implementation of these projects present SANRAL with numerous opportunities. The most important prospects include:
improving the agency's reputation by building stakeholders' trust in SANRAL at grassroots level;
making a significant impact in human capacity building (development) and transforming the construction industry;
making a significant impact in the promotion of road safety for all modes of transport, particularly for vulnerable communities and road users;
improving access to the national road network, which promotes mobility and economic development; and
providing or facilitating non-motorised and public transport facilities, which contribute to the socio-economic development of marginalised communities and road users.
"SANRAL's enhancement of its CDP programme is not just good news for South African communities of all shapes and sizes, it bodes well for the agency's relationship with the public we serve," says Nel-Verwey.
Marlize Nel-Verwey is a project manager in SANRAL's southern region.