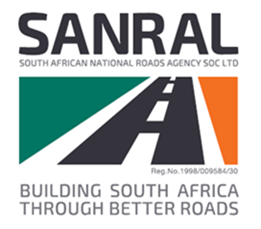 MEDIA RELEASE
SANRAL, Matjhabeng gets ready for festive season road safety by fixing potholes
Free State, 9 October 2022 – With festive holidays two months away, the South African Road Agency (SOC) Limited has joined hands with provincial and local governments to fix all roads and improve the safety of travellers.
This weekend, SANRAL partnered with the Matjhabeng Municipality in Welkom, in the Free State, to repair potholes. Provincial and local governments are strategic partners of SANRAL which is the lead agency implementing the government's Vala Zonke project, which aims to repair all potholes across the country in six months.
The Free State, which has long been dogged by the stigma of bad roads, mainly due to the high volumes of trucks, has already fixed and filled over 16 540 potholes.
The Operational Vala Zonke team in the Free State, converged on the busy R70 Road between the mining towns of Welkom and Hennenman in the Matjhabeng Local Municipality and repaired potholes as part of plans to combat the annual carnage on South African roads over the festive season.
Sanral executives led by board chairperson Themba Mhambi were fully in force by the road side where they had established a road side operation to repair potholes.
The Welkom road patching initiative forms part of the Vala Zonke project which was launched by Transport Minister Fikile Mbalula in August. SANRAL is the implementing agency of the Department of Transport (DoT) and will be working closely with provincial and municipal roads departments to roll out the programme, which is enabled through a mobile phone application (app) that will allow members of the public to report potholes.
The intervention of SANRAL in the Matjhabeng municipality comes at a time when the local authority is battling to patch potholes in its six townships namely, Allanridge, Hennenman, Odendaalsrus, Ventersburg, Virginia and Welkom.
Simphiwo Mxhosa, SANRAL's stakeholder relations head emphasised that road safety was a priority and in the construction of the national road network, it focuses on incorporating safety in that network's design and engineering.
"Managing and mitigating risks on our road network is a key deliverable. Proactive planning, design, construction and maintenance are benchmarked against industry best practice to ensure that our national road network can hold its own among the best in the world.
"Sanral identifies and addresses high-incident areas, and the intervention came after the road death toll has seen hundreds of people killed on the country's roads every December, with calls for stricter policing."
He added that Sanral's mandate in the road safety arena goes beyond the design and construction of safer roads. "We believe that the disciplines of engineering, education and enforcement (known as the three E-s of road safety) each play a vital role in reducing the carnage on our roads. As a road authority, the primary sphere of influence is engineering, but the agency also aims to change attitudes and behaviour among all road users through road safety education and awareness."
During an earlier interview, Minister Mbalula said extensive planning had gone into preparations for this year's festive season. He added that an in-depth analysis of road crash patterns had been undertaken to identify high accident zones along all roads to allow for targeted, informed deployment of resources.
Mxhosa said they were determined to beat the six months deadline that had been put to complete the potholes project by working around the clock with municipalities and provincial departments.
"We are really determined and appreciate the support and oversight role that our chairman Mr Mhambi is playing in motivating us. He has even sacrificed his busy schedule and family time to come and make sure that we are doing what we told the board – patching potholes to save lives and drastically reduce the death toll on our roads this festive season," Mxhosa said.
Free State Police, Roads and Transport spokesperson Hillary Mophethe said the Operation Vala Zonke is expected to end by the end of March next year and the department has submitted its road network data to SANRAL to ensure that the app picks up the exact geo-location of a potholes in the province.
"Once this system is fully functional and all human resources trained, it will be effective in such a way that once a motorist captures and registers a pothole, there will be an instant notification received on the system and a team will be dispatched to find and attend to the identified pothole."
The Free State department of roads and transport allocated R736 million since 2019 to fill potholes.