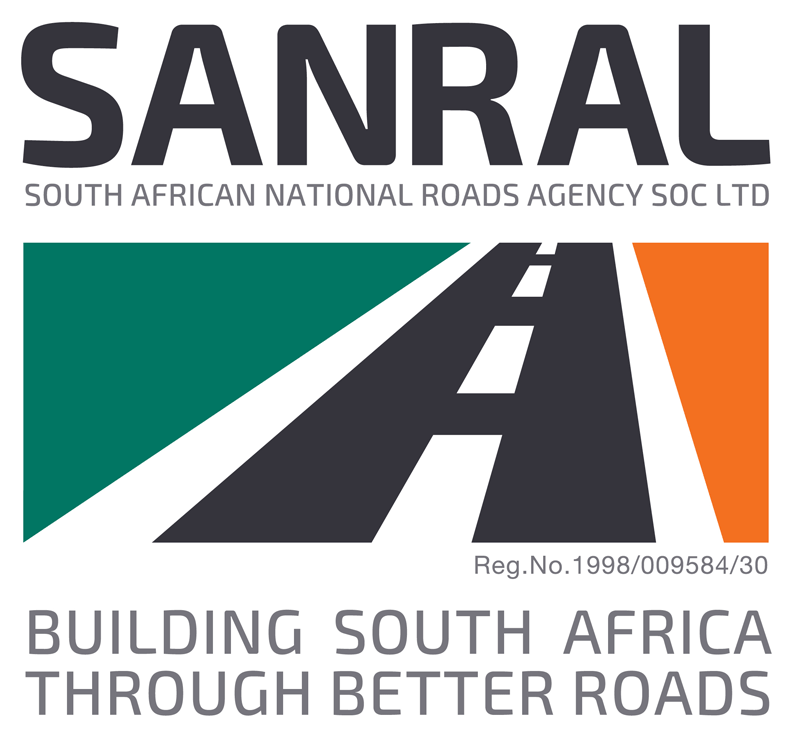 MEDIA RELEASE
SANRAL INVESTS OVER R2BN IN KING SABATA DALINDYEBO
Eastern Cape, 12 April 2022: The South African National Roads Agency SOC Limited (SANRAL) has invested more than R2 billion in several road infrastructure development projects in the King Sabata Dalindyebo Local Municipality which will bring much-needed economic opportunities for local business enterprises and communities.
Addressing a round-table discussion of local business enterprises and business associations today (Tuesday 12 April),
Welekazi Ndika, SANRAL Southern Region Stakeholder Coordinator, said the roads agency continues to play a key role in transforming the construction sector and will also continue to ensure that previously marginalised individuals participate and benefit from its road infrastructure development projects.
"It is for this reason that we have convened today's roundtable discussion to share information about our transformation
agenda as well as interventions we have undertaken to uplift small, medium and micro enterprises (SMMEs) in King Sabata Dalindyebo through our road infrastructure development projects," said Ndika.
King Sabata Dalindyebo's Executive Mayor, Nyaniso Nelani, urged local business enterprises to welcome SANRAL's
investments and overcome whatever hindrances may be in the way of the investments and developmental programmes in the area.
"As the municipality we welcome today's engagement because it will allow us an opportunity to know and understanding what is required from all of us as stakeholders to turn around this region's economy. SANRAL's investment will add the much-needed value to improve our people's socio-economic conditions by providing jobs and uplifting their business enterprises. Business enterprises have a bigger role to play here, because these investments will also assist them to flourish," said Councillor Nelani.
Councillor Nelani also outlined the King Sabata Local Municipality's four priority pillars as reflected in the municipality's
Integrated Development Plans (IDP). "Our four key pillars include infrastructure development, including road infrastructure; economic development and investment, particularly on high impact projects which address the triple challenges of inequality, poverty and unemployment that continue to face our region, such as the ones that SANRAL have brought into this municipality; addressing critical skills that are needed to grow this region's economy, and delivering basic services to our communities," he said.
Athi Kiviet, SANRAL Southern Region Project Manager, said the agency has invested in several projects in the municipality, including the upgrading of the R61 Bhaziya road to Mthatha Airport, the R61 from Mthatha Airport to Madeira Street and the N2 national road from Viedgesville to Mthatha.
"Construction of the Bhaziya to Mthatha Airport project is currently underway. About R237 million has been allocated for the project which is anticipated to be completed in November this year. Construction of the new Mthatha bypass on the National Route N2 is currently in the assessment stage. Over R1 billion has been invested for this project. In addition, we also have a community development project linked to the N2 Viedgesville – Mthatha project in the pipeline. The estimated budget for this project is R200 million," he said.
Touching on SANRAL's transformation endeavours, Thandile Makwabe, SANRAL Southern Region Transformation Officer, said the agency continues to optimise using local resources on its projects, ensuring that local communities continue to benefit.
"Guided by our transformation policy, at SANRAL we always ensure that there is transparency and equal opportunities for local community members on our projects. We continue to ensure that there is maximum participation of women, youth, people with disabilities and military veterans, to mention but a few, on our projects. All of this is done to ensure that local resources and local community members benefit from SANRAL projects," said Makwabe.
SANRAL is also working together with other key socio-economic partners, such as the Eastern Cape Development
Corporation (ECDC), the Industrial Development Corporation (IDC), the Small Enterprise Finance Agency (SEFA), the
National African Federated Chamber of Commerce and Industry (NAFCOC) and the South African Women in Construction (SAWIC), to engage on funding assistance available to SMMEs.
The roundtable discussion with business stakeholders was an important platform for SANRAL to outline its transformation agenda, small enterprise development approach and the economic opportunities its road infrastructure development projects present for targeted enterprises and the community of KSD Local Municipality.