The new bridge will join communities and make a safe passage for learners going to school in George.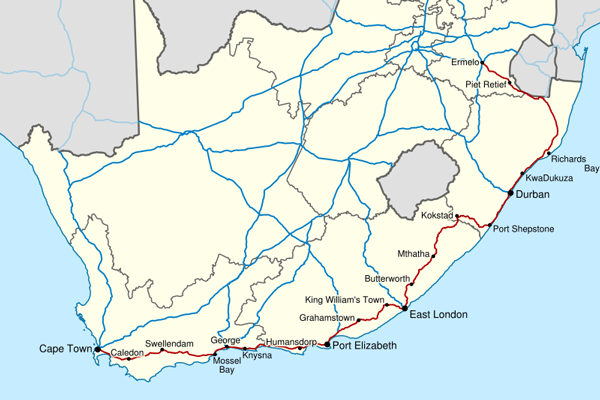 The South African National Roads Agency (SOC) Limited (SANRAL) will soon begin construction of a pedestrian bridge over the N2 in George, east of Nelson Mandela Boulevard.
The bridge will provide a link between the communities of Thembalethu and Ballotsview and will facilitate the safe passage of pedestrians, particularly school children, who regularly cross the N2 at this point. The project will also include the construction of approximately 2km of pavements to tie in with the recently completed pedestrian facilities.
The construction of the bridge has been designed to ensure there is minimal disruption to traffic. However, the N2 will need to be reduced to a single lane in each direction for short periods of time during construction.
A temporary, surfaced bypass cross-over will be built in the median to divert traffic from one carriageway to the other during these periods, and two-way traffic will be maintained at all times. The cross-over will be indicated with temporary signage and flagmen will be deployed to control the traffic as the need arises.
Speed restriction signs will be applicable when approaching the construction area. Road users are encouraged to be cautious at all times and to adhere to the relevant speed limits when using the temporary cross-over.
The contractor is currently setting up the construction site and with work due to start at the end of March. The project is scheduled to be completed early in 2019.
Contact details for emergencies will be displayed on the signage in the construction area. SANRAL apologises for any inconvenience caused during construction.