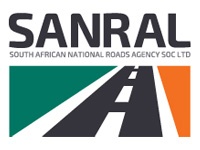 MEDIA ALERT
SANRAL BOARD AND TRANSPORT MINISTER FIKILE MBALULA TO ADDRESS MEDIA
ON CANCELLATION OF TENDERS
For immediate release
Pretoria, 22 May 2022 – The Board of the South African National Roads Agency SOC Limited (SANRAL), together with Transport Minister Fikile Mbalula, will convene a media briefing to give an update on the cancellation of some of SANRAL's tenders amounting to R17.473 billion.
The media briefing will address the following issues:
• Non-compliance with and violation of a Board resolution which led to a material irregularity in the tendering process.
• The involvement of external design consultants in the evaluation of tenders and therefore arrogating SANRAL's power to determine qualifying bidders to external private individuals. This constitutes a material conflict of interest.
•Reduction and cancellation of sub-contracting requirements without Board approval resulting in the exclusion of black economic empowerment companies at sub-contracting level and losing them more than R2 billion.
• Patterns in the allocation of contracts in the past three years to show SANRAL's support for the industry but also illustrating monopolies which are at the heart of the misinformation about the cancellation of these tenders.
• Recommendation of entities that should have been disqualified. • Other lapses in the tendering processes.
The details of the media briefing are as follows:
Date: Monday 23 May 2022
Venue: SANRAL Central Operations Centre (COC), 36 Asseggai Wood Street, Rooihuiskraal Ext 39, Centurion, 0157
Time: 10h00
Members of the media are invited to attend and, for those who are unable to attend, please use the following link to connect to the briefing: Click here to join the meeting.
Members of the media should please bring identification when coming to the venue.