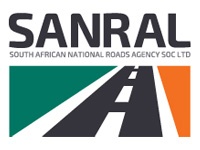 MEDIA RELEASE
REPAIRS TO ROAD INFRASTRUCTURE IN KWAZULU NATAL UNDERWAY
Pietermaritzburg, 4 June 2022 – Repairs to the road infrastructure devastated by the April floods in KwaZulu Natal are well underway, the South African National Roads Agency SOC Limited (SANRAL) has announced.
"Since the April floods that damaged several roads in KwaZulu Natal, the SANRAL team has worked tirelessly to put in place make-safe measures across the N2 and N3 network. Traffic deviations and traffic accommodation were necessary in some areas of the network," said Dumisani Nkabinde, SANRAL's Eastern Regional Manager.
SANRAL has assured communities, especially those who feel neglected, that all roads in all areas will be attended to. SANRAL has devised a priority matrix to fix and repair all affected routes to ensure that the entire network is open to traffic.
"We are mindful that there are areas that are restricted to traffic and some reduced to one lane. However, SANRAL's team is working tirelessly to ensure accessibility in these areas. The repairs on the uMhlanga River Bridge, where the N2 north carriageway was reduced to a single lane, are going according to plan. It is envisaged that it will be open to traffic in the week commencing 6 June 2022," said Nkabinde.
SANRAL urges the public to practice caution when driving through the areas where repairs are taking place across the networks.
"SANRAL wishes to express sincere condolences to the families who lost their loved ones in the multiple vehicle accident that took place near Pietermaritzburg and speedy recovery to the injured. We would like to thank the motorists for their patience during the restoration period. This is a temporary inconvenience," said Nkabinde.
Section 24 of the N2 Northbound Carriageway between Umzinto and Umgababa was open to traffic on Friday, 27 May 2022, after the road had undergone thorough project completion inspection and all the requirements, including road safety features, were met