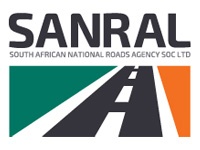 MEDIA RELEASE
RECONSTRUCTION OF SLOW LANE ON THE N3 FROM SANCTUARY ROAD TO LINK ROAD
Pietermaritzburg, 07 June 2022 – The reconstruction of the slow lane on National Route 3 (N3) Section 3 from Sanctuary Road to Link Road will result in road closures, the South African National Roads Agency SOC Limited (SANRAL) has said.
The contractor is scheduled to paint the temporary road markings and replace damaged road studs from 7 June 2022 to 9 June 2022. "Both the northbound and southbound traffic will be reduced to one lane for short periods of time. The work is estimated to take three nights starting from 7 June 2022 until 9 June 2022.
The work will be done between 21h00 and 04h00. Two lanes will be open for traffic on both northbound and southbound carriageways between hours of 04h00 and 21h00," said Thabiso Dladla, SANRAL's Eastern Region Project Manager.
The current closure in the lanes has reduced the roadway to two lanes, and only the middle and the far-right lanes will be in use. The contractor must reduce the traffic to only one lane to be able to work safely. The closures will be of a rolling nature, meaning they are not permanent but rather moving with the contracting team as they paint and replace the road studs.
Light motor vehicles are urged to use the alternate route only during the closure.
"Motorists travelling from Howick towards Pietermaritzburg, can take the Cedara off-ramp, and travel on Old Howick Rd to Athlone Circle. Vehicles travelling northwards will have to take the Dr Chota Motala off-ramp to miss the temporary closure," said Dladla.
Heavy vehicles stopping at the arrestor bed on the southbound carriageway will be safely guided into the designated lane with assistance from the contractor's safety officer.
"We appeal to road users to note and comply with the advance warning signs and speed restrictions when travelling past the construction work zones and apologise for the inconvenience this may cause," said Dladla.