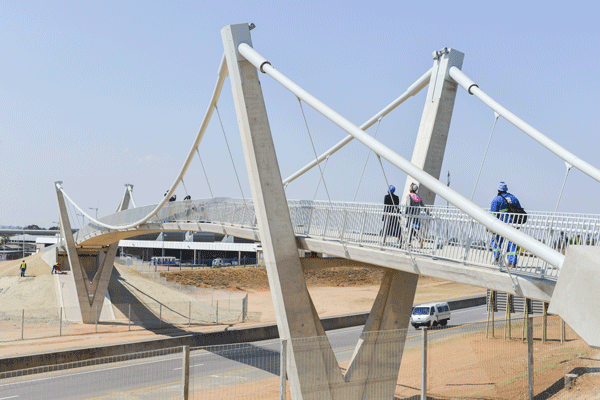 The South African National Roads Agency (SOC) Limited (SANRAL) has constructed three new pedestrian bridges on the N17 between Springs and Johannesburg, which promise to reduce the risk of pedestrians and cyclists being run over by cars when crossing the busy highway.
The bridges were constructed by the roads agency at an investment of R90.8-million.
A welcome relief
Two bridges are in the Springs/Brakpan area, in the East Rand, and the third is in Regents Park, Johannesburg. Completed in August, they are a welcome relief for residents.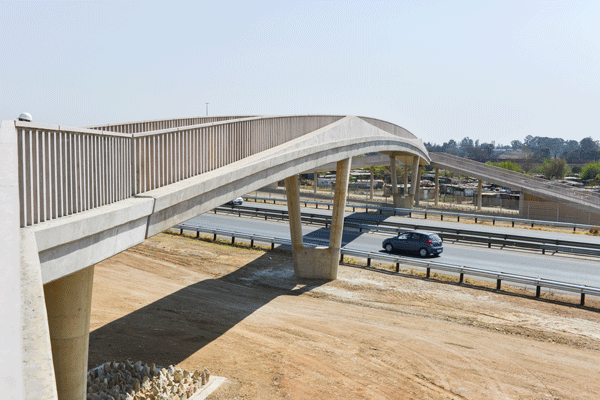 Sibongile Sibiya, ward committee member at Mkhancwa informal settlement in the Springs/Brakpan area, said: "The bridge changed our lives. Before the pedestrian bridge was constructed, we were facing multiple deaths."
The bridges have rest points for elderly and disabled persons, and concrete bollards to prevent cars from driving on pavements.
SANRAL's mandate is not only about building and maintaining the national road network.
"Ensuring our roads are safely engineered for all road users is an important part of our work," said SANRAL project manager Tshidi Lethale.
Lethale explained that pedestrians are the most vulnerable road users. "That is why we make a concerted effort to ensure that pedestrians and cyclists are considered in the planning, design and implementation of road infrastructure."