Traffic authorities will have a zero-tolerance approach to law enforcement over the festive period in an effort to reduce fatalities.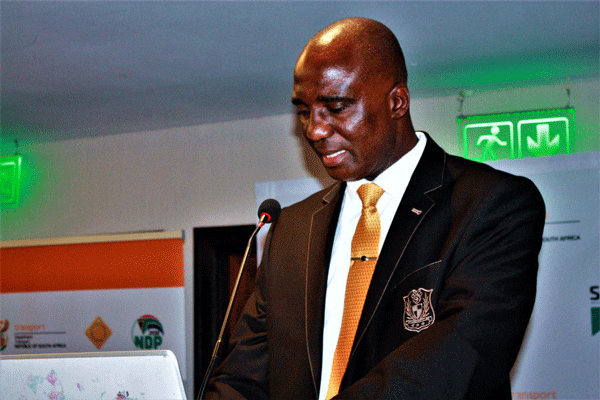 Statistics show that South African road and traffic officials have a monumental task to improve the behaviour of road users, according Minister of Transport Joe Maswanganyi.
The number of deaths on the country's roads during the festive season over the past three years – from 1 587 in 2014/15 to 2 006 in 2016/17 – shows a need for a zero-tolerance approach to law enforcement on the road, the minister added.
Minister Maswanganyi was speaking at the launch of the Department of Transport's festive season campaign in Bela-Bela, Limpopo.
Five provinces, the Eastern Cape, KwaZulu-Natal, Gauteng, Limpopo and Mpumalanga, accounted for 73% of all fatalities last year.
This festive season, government will strive to combat this by removing unfit drivers and vehicles from the road. "Those that do not adhere to the standards [expected of road users] will not leave the provinces of their origin. Residential areas such as suburban, township and village roads will be policed to ensure that holidaymakers do not cause unnecessary crashes," Maswanganyi said.
Back to basics
A trends analysis of festive season road crashes showed that over the past three years, road accidents spiked over weekends, according to the Department of Transport.
Many of the accidents take between 3pm and mid-night, and between 4am and 7am.
"I would like to make a clarion call for us get back to basics and direct our efforts at high risk violations occurring at certain times and places that lead to an increased number of accidents," Maswanganyi said.
The situation is compounded on long weekends where alcohol consumption spikes, leading to reckless and negligent driving, a bold disregard of road rules and an increase in road crashes, injuries and fatalities.
The minister condemned acts of criminality, such as motorists bribing officers of the law.
Remembering fallen heroes
He used the launch to remember officials who died on duty because of the negligence of some drivers.
"I urge all motorists to treat our traffic officers with respect and dignity. Let us all bear in mind that traffic officers have chosen this career to serve and protect the nation against lawlessness."
He warned motorists and the public that an attack against law enforcement officers was an attack against the State and would not be tolerated. "Those who attack them must be pursued, arrested and face the full might of the law."
Minister Maswanganyi urged municipalities and provincial authorities to ensure adequate protection of traffic officers.