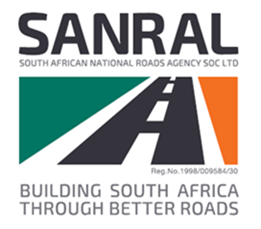 MINISTER MBALULA ROLLS OUT A NATIONAL VALA ZONKE COMPREHENSIVE
PROGRAMME TO ADDRESS POTHOLES
The Minister of Transport, Mr. Fikile Mbalula will officially roll out a labour intensive programme to address potholes concurrently with Members of Provincial Executives Councils (MECs) responsible for Transport across all provinces.
The main launch will take place in Sedibeng, Gauteng.
The Department of Transport is supporting District Municipalities with 'Road Infrastructure Planning' through the Rural Road Asset Management Systems Grant (RRAMSG), as provided for in the Division of Revenue Act (DORA).
The National Department of Transport has been hard at work intensifying interventions aimed at addressing challenges relating to road infrastructure with a comprehensive plan to address potholes across all spheres of government, with the South African National Roads
Agency (SANRAL) leading the labour-intensive national project.
The rollout of this programme will be the implementation of an integrated, rigorous and comprehensive plan that will drive interventions to ensure that the department improves the overall condition index of roads at local and provincial authorities.
The Road Construction and Maintenance Indaba, convened in February 2022 and engagements took place with all Road Authorities. The Roads Coordination Body was convened in May 2022, and followed by the Road Construction and Maintenance Indaba
where provincial authorities detailed strategies to address potholes outlining:
the magnitude of potholes in their area of responsibility;
existing strategies they are using to fix them;
turnaround time to fix potholes;
The Minister will launch the National Vala Zonke Potholes Programme and detail these interventions.
Members of the media are invited to attend.
Details are indicated below:
Date: Monday, 8 August 2022
Time: 07:00a.m
Venue: R57 Sasolburg, Vanderbijlpark.
GPS Coordinates 26°44'58.5″S 27°49'35.8″E
https://goo.gl/maps/FA3rvDEhhb8kdARt5
Members of the media attending the event are requested to confirm their attendance with Mr Esethu Hasane on 071 259 2442 or hasanee@dot.gov.za/Sam Monareng on 073 491 3382 or monarens@dot.gov.za.
Ends-
ISSUED BY: National Department of Transport
www.transport.gov.za
LinkedIn: National Department of Transport
Twitter: Dotransport
Facebook: DoTransport
Instagram: dotransport
YouTube: DoTransportVideos
Media enquiries: Ministry of Transport Spokesperson
Lwazi Khoza +27 (81) 766-2440
Ends-
ISSUED BY:
Department of Transport
Inquiries: Mr. Collen Msibi. Head of Communications -082 414 5279 / msibic@dot.gov.za
www.transport.gov.za
LinkedIn: National Department of Transport
Twitter: Dotransport
Facebook: DoTransport
Instagram: dotransport
YouTube: DoTransportVideos