Learners from schools in KwaMbonambi, KwaZulu-Natal, no longer have to walk great distances to school after receiving their own bicycles.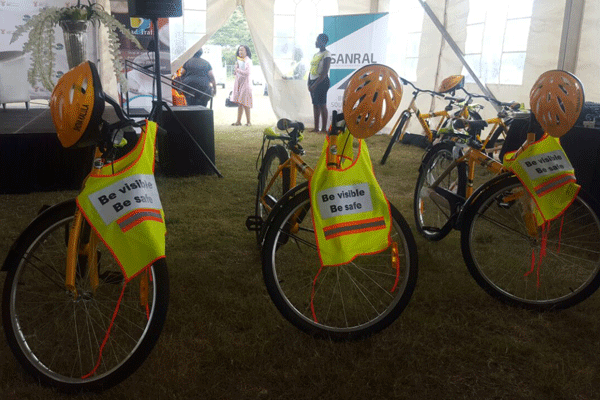 Learners from KwaMbonambi in KwaZulu-Natal do not have to dread long walks to school after receiving bicycles from the Department of Transport.
Some 750 learners from 15 schools were given bicycles – part of the department's Shova Kalula project – during a ceremony held at the Dondotha sports field on 23 January 2018.
The Shova Kalula bicycle project aims to make things easy for pupils to access education.
Speaking at the ceremony, deputy minister of transport, Sindisiwe Chikunga, said: "For now, we're prioritising rural and poor schools where pupils walk more than 3km to 5km to school."
Grade 12 learner Sphelele Khuzwayo, who attends Sibonokuhle High School, said: "This will help me to attend late classes because I won't have to worry about the long distance to get back home."
Phindile Mngomezulu from Dlemudlemu High School was grateful for being provided with safety equipment along with the bicycle.
Shova Kalula
The Shova Kalula national bicycle programme was introduced in 2001 with the aim of improving mobility and access, as well as providing social and economic opportunities for people, especially in rural, remote and poorly-resourced areas.
In support of the programme, a number of bicycle maintenance shops were established in the different provinces to deal with issues of maintenance and job creation and small, medium and micro-enterprise development.