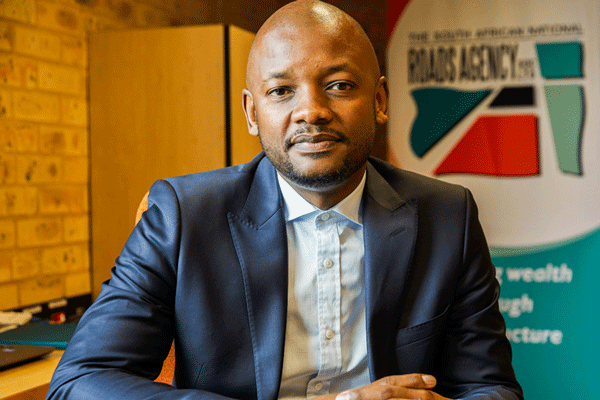 The South African National Roads Agency (SOC) Limited (SANRAL) has embarked on the development of a new, long- term strategy.
Horizon 2030 will articulate its vision and the necessary strategic and tactical interventions needed to deliver on its objectives.
Skhumbuzo Macozoma, the CEO of SANRAL, said: "The more than 22 000km of roads managed by SANRAL are a critical public asset with an estimated net asset value of R251.6-billion.
"Our aim is to ensure the national road network creates economic value for the entire nation and support the growth of an inclusive economy."
Horizon 2030
Horizon 2030 has been approved by the SANRAL Board for consultation and will now be presented to various stakeholders including communities, industry bodies, strategic partners and labour throughout the country.
Macozoma said: "We are confident that we are building a better South Africa through delivering better roads. This has been embedded in our new vision to provide a national road transport system that delivers a better South Africa for all."
In 2018 SANRAL will start its third decade as the custodian of the national road network. The new strategy takes into account the priorities of the National Development Plan (NDP) and government's strategic objective to build a more inclusive economy.
Minister of Transport, Joe Maswanganyi, said: "The national road network should be at the core of future strategic planning in South Africa. It links people to opportunities, connects communities across rural and urban divides and holds vast potential for job creation, empowerment and skills development.  It is sustained by the symbiotic relationship between all the respective road authorities from national to provincial and local.
"Through Horizon 2030, SANRAL wants to highlight the role that the national road network can play in contributing to the aims of the NDP to reduce inequality, support employment and eliminate poverty by the end of the next decade."
Maswanganyi added that they want to demonstrate how state-owned entities such as SANRAL are assets to the South African economy, adding significant value to the lives of all South Africans.
A reputation of engineering excellence
Macozoma said the new strategy outlines a number of key strategic perspectives that seek to build on SANRAL's reputation for engineering excellence while also taking into account the changing role of national roads.
Horizon 2030 has now elevated stakeholders and road safety into its core pillars, recognising the crucial role these play in SANRAL's successful delivery and in preserving the lives of our people.
Road safety a national priority
Government continues to affirm road safety as a national priority and SANRAL, as outlined in the strategy, will play its role in the provision of both safe road infrastructure and technology and promote road safety education and awareness.
The strategy calls for a number of key deliverables that include the development of Roads 2030 long-term plan, public transport enablement, an enhanced role in terms of community development, equitable access to economic opportunities and an integrated funding model.
Macozoma said consultation on the content of the strategy should contribute to a more informed public debate on future funding policy for road infrastructure.
Roads have to compete for funds from the fiscus with other socio-economic priorities and it is of critical importance to find a workable funding strategy.
"Horizon 2030 is SANRAL's proactive response to the changing dynamics across various sectors of the economy and society," said Maswanganyi. "In addition, it will ensure that communities across the country share the benefits of a well-managed road network that supports the growth of a transformed economy that contributes to job creation and empowerment."