Youth and SMME development lies at the heart of SANRAL's project in Tsolo in the Eastern Cape.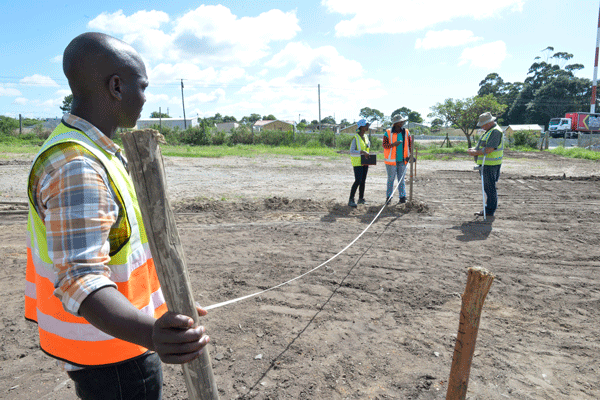 Young people in the Eastern Cape town of Tsolo have benefitted from the creation of more than 100 jobs during the construction of a 5.5km walkway along the R396 national route from Tsolo to the N2 intersection.
The South African National Roads Agency (SOC) Limited (SANRAL) is constructing the walkway to improve local pedestrian infrastructure – and supporting holistic community development.
"This project is intended to benefit the community in various ways," said SANRAL project manager Lindelani Tsanwani.
It will improve the safety for pedestrians on the R396 and at the same time provide skills development to local youth and small, medium and micro enterprises (SMMEs).
"The SANRAL project is benefitting TVET (Technical Vocational Education and Training) students, SMMEs and locals by enhancing their skills and assuring their safety when using the road from Tsolo," said Tsanwani.
"The project is offering training for SMMEs and their supervisors at NQF Level 4 and foremen at NQF Level 2. This will help the growth of the SMMEs and improve their operations," he added.
The project has created 120 jobs, benefitting unskilled and unemployed locals.
In addition, it aimed to train 32 students in the field of construction. The SMMEs and students are not only trained in construction, but also in first aid, health and safety, and fire-fighting.
Participants speak
According to Ntombikayise Mdlalana, an SMME contractor, the project was not just good for the community, but also for skills development. "This is a very important project for me, especially since my goal is to advance from level 1 CIDB (Construction Industry Development Board) grading to level 3," she said.
Another SMME contractor, Athulisiwe Dywili, said: "The project has given women an opportunity to participate in the field of construction, which was previously dominated by men."
Before working on the project Dywili was unemployed. "This will give me more skills and help me put food on the table for my family. It's a nice opportunity for me."