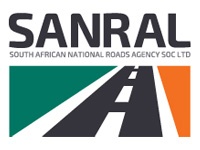 TRAFFIC ADVISORY
Lane closure for slope stabilisation on the N2 at Groot Brak
Western Cape, 14 June 2022 – The South African National Roads Agency SOC Limited
(SANRAL) hereby informs road users of a lane closure on the N2 Section 7 at Groot Brak in
the Western Cape from Monday 20 June 2022.
The slope will be stabilised by implementing a spaced pile solution, which will require the
installation of two rows of 610mm diameter concrete rotary percussion type piles. A shallow
landslide fence system will also be installed.
To access and undertake the proposed remedial works along the cutting, the contractor
needs to close off the slow lane in the east bound direction. A temporary performance-based
vehicle restraint system will separate the work zone from the traffic lane.
The lane closure, which is approximately 700m in length, remains in place until 31 July 2023.
This is to give the contractor sufficient working space while stabilising the slope of the rock
cutting.
All traffic will be accommodated past the work zone in the east bound direction using a
single lane, with a speed limit of 60km/h. The west bound traffic lanes will not be affected.
"We appeal to road users to be vigilant, patient and compliant with speed restrictions in the
construction area. This is a short-term inconvenience, that will ultimately ensure the
long-term safety of road users," said David Le Cordeur, SANRAL Project Manager in the
Western Region.