The festive season is generally a happy time, but it comes with its own challenges, as holidaymakers hit the road and unusually high traffic volumes are experienced around the country. Nonetheless, our mandate as SANRAL is to ensure that our roads are always ready to accommodate this kind of traffic and ensure that motorists and other road users have a pleasant experience. We do this by ensuring that our roads are built and maintained to world-class standards.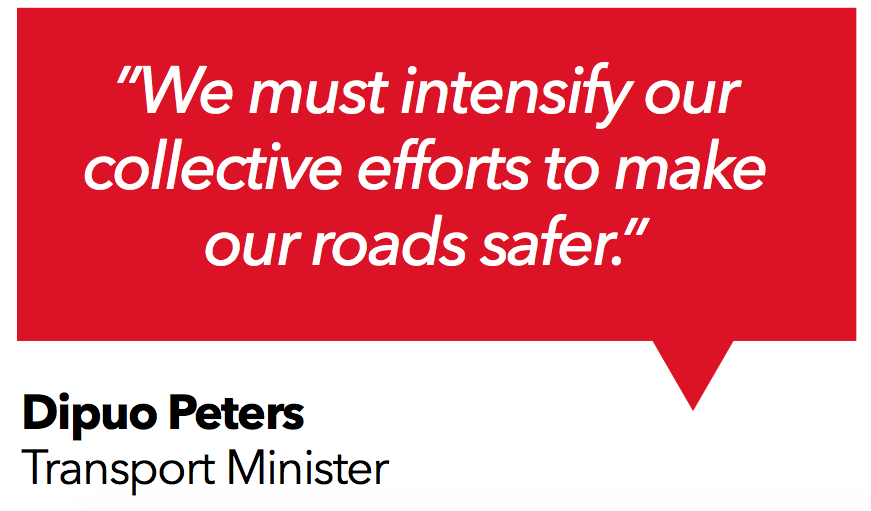 However, road users also have a huge responsibility to work with SANRAL and other agencies to ensure their own safety while travelling. Road safety is a collective responsibility – not only the job of law enforcement officials or engineers. Roads are shared spaces for those in cars and trucks as well as pedestrians and cyclists.
Speaking at the recent annual Road Safety Summit in Cape Town, Transport Minister Dipuo Peters pointed out that South Africa, with about 32 deaths per 100 000 population per year, features high on the list of countries in terms of road traffic-related deaths.
"We must intensify our collective efforts to make our roads safer."
All road users must note that the following actions have been found to be among the most common causes of crashes:
– Speeds that are too high for particular conditions, such as inclement weather and darkness;
– Dangerous, reckless and/or inconsiderate driving, particularly barrier line infringements;
– Abuse of alcohol by drivers and pedestrians;
– Fatigue, particularly for the drivers of public transport;
– Unroadworthy vehicles, worn or damaged tyres and defective brakes; and
– Pedestrian negligence such as jaywalking, crossing over freeways, a lack of visibility at night and negotiating roads and verges after drinking.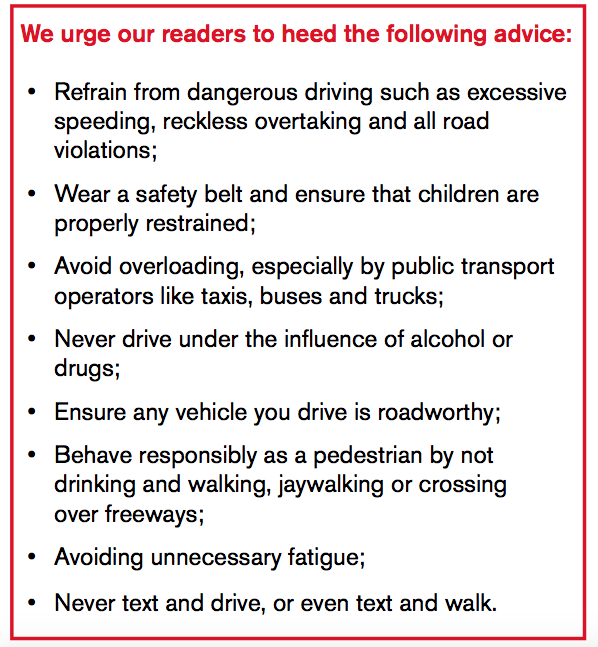 SANRAL will continue to contribute towards road safety by ensuring that all the roads under its control are safe and reliable. We do this through a number of road network modernisation projects that we have planned throughout South Africa. This, together with community education, awareness campaigns, changed behaviour by road users and road safety infrastructure projects, will go a long way towards ensuring that our roads are among the safest in the world.