Isabel van Gend, the director of the Nelson Mandela University's STEM programme, shares her experiences.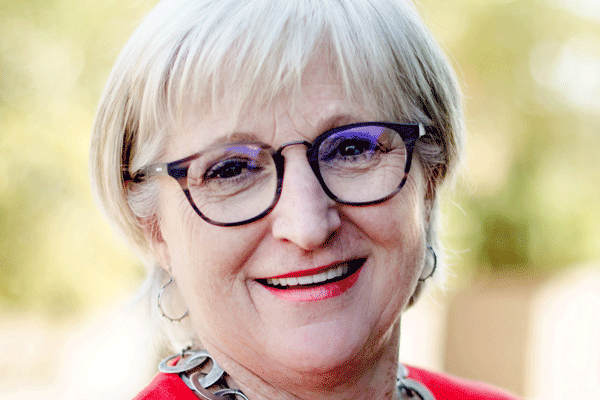 Working with school learners attending the STEM educational programme at the Nelson Mandela University's (NMU) Missionvale campus over the past seven-and-a-half years has been a humbling, uplifting experience for the programme director, Isabel van Gend.
The STEM in Action programme provides an opportunity for selected schools that have a track record of excellence to bring physical science learners and their teachers to conduct a range of Curriculum Assessment Policy-aligned experiments.
She described being involved in the programme as "an honour, pleasure and privilege to engage with learners from a range of socio-economic backgrounds".
The programme plays an important role in promoting STEM subjects, science, technology, engineering and mathematics, and providing extra tuition to high school learners from Grades 10 to 12.
Van Gend has high praise for the youngsters who attend the programme. "It humbles me to learn from some pupils that, regardless of circumstances, they excel."
"I gained insight into how difficult it is for a marginalised child to be a successful scholar when there is minimal parental support and hardly any role models. Their resilience and commitment are noteworthy."
She says that seeing such learners achieve, regardless of their circumstances, is both "rewarding and satisfying"; even though over-crowding and the quality and quantity of the teaching offered from Grade R to Grade 12 often let down learners, irrespective of the success of some individuals.
For Van Gend, love is a central factor in the education process. "My journey has taught me that no child can resist love. For me as a white 'makhulu' (grandmother) I also experience the love from children we engage with.
"I feel very strongly that the racial divides in our country can be softened and remedied. Interacting with children from all races affords me the opportunity to show unconditional love and to assist with practical or theoretical problems."
The STEM programme has given Van Gend the opportunity to give, but at the same time "I am very blessed that I have received so much affection, acceptance and trust from learners of the entire spectrum we interact with".
The STEM programme has been running since March 2010. It is based on the Missiondale campus to allow for easy access to all the local communities.
Currently more than 2 500 learners from 36 high schools attend programmes on campus.
SANRAL and STEM
Fifty matriculants from Nelson Mandela Bay graduated from an educational programme hosted by SANRAL and STEM at NMU, in September 2017.
The South African National Roads Agency (SOC) Limited (SANRAL) and the Science, Technology, Engineering and Related Management/Mathematics (STEM) Fields Pipeline Project (PP) hosted a graduation ceremony for the learners at the NMU Missionvale Campus in Port Elizabeth.
The learners from various high schools in Nelson Mandela Bay participated in the Getting Ahead in Technology and Engineering (GATE) and Selected Learner Programme (SLP) presented by STEM PP also called the STEM in ACTION by learners and educators.
Van Gend, said: "It is rewarding to experience how these learners grab the opportunity of extra tuition and excel in Physical Science. If these learners progress into careers in Science and Engineering, I cannot ask for more."