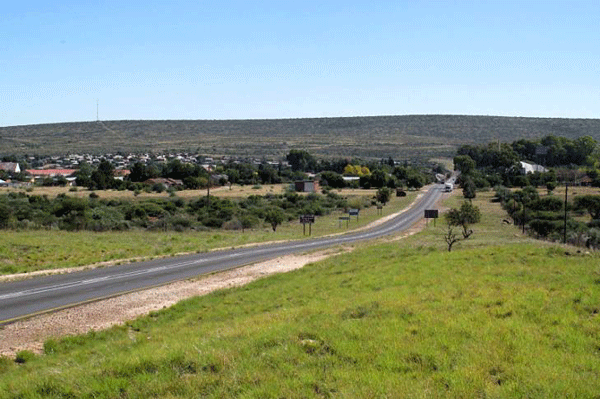 The South African National Roads Agency (SOC) Limited is making roads safer for residents of Griekwastad thanks to a new community development project.
The small town, with its 6 000 inhabitants, straddles the N8 between Groblershoop and Kimberley in the Northern Cape.
SANRAL Project Manager, Imelda Julies, said the plan was to make the road more pedestrian friendly. With the help of the community and the town council, it was agreed that the N8 (which carries a large amount of heavy-vehicle traffic) should be made safer, so that it can cater for vulnerable road users such as children, the elderly and people with disabilities.
Julies said a concept plan has been accepted and the project is in the design phase.
"This phase will include consultation with the local town council and members of the community. Once the process has been completed, we will move to construction."
Gideon Witbooi, a resident of Griekwastad, who has been a foreman at the Siyancuma Local Municipality for 42 years, said he was particularly excited about the agency's plans to improve the pedestrian infrastructure in town.
Witbooi said that trucks often speed through the town with no regard for pedestrians or other traffic.
"Also, when it rains, storm water runs everywhere. We are very pleased with SANRAL's plans and are looking forward to seeing the improvements," he said.
There are businesses situated along both sides of the N8 and any upgrades for pedestrians would also include parking spaces for vehicles visiting the businesses.
Julies said: "Included in the proposal is the upgrading of the sidewalks, high visibility signs, safe pedestrian crossings, parking spaces and the upgrading of the storm water drainage in the town."