SANRAL's i-Traffic system now has new features to help road users plan their journeys better and avoid congestion on the country's freeways.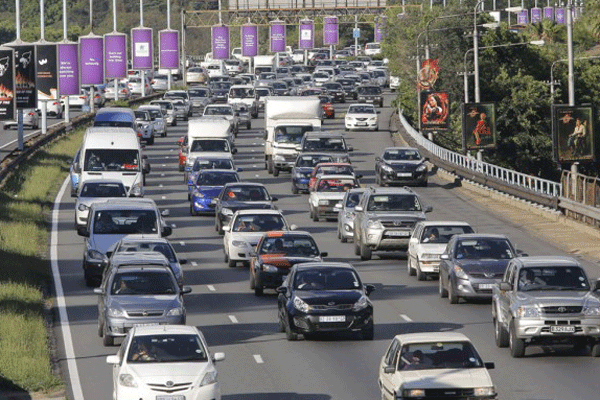 The New Advanced Traveller Information System, rolled out last month, has already proven its value during the first week of the holiday season.
The new features on the i-Traffic system, run by the South African National Roads Agency (SOC) Limited (SANRAL), will enable road users to plan their journeys better.
"People are now able to plan and tailor their journeys according to off-peak periods and be aware about crashes or congestion on the road ahead," said the general manger of communications at SANRAL, Vusi Mona.
"Real time information on road conditions, congestion and estimated travel times contributes greatly to road safety at a time when the national road network is at its busiest," he added.
New users can log onto the i-Traffic network through the website https://www.i-traffic.co.za
New and advanced
i-Traffic is South Africa's most advanced traffic information system, covering the primary roads in Gauteng, KwaZulu-Natal and the Western Cape.
Users are able to see road conditions, incidents and congestion prior to the start of their journeys and receive real time alerts when conditions change.
Features on the New Advanced Traveller Information System include:
A single adaptive display that will automatically align itself with the device being used. i-Traffic users will no longer need to log on to separate mobile sites when using computers, tablets or smart phones.
An updated tool for trip planning and congestion alerts. The system now provides estimated door-to-door travel times and incident alerts based upon the user's unique profile.
A new "My Cameras" feature which enables users to add their most frequently viewed cameras to the i-traffic.co.za homepage.
A better user experience and improved usability when accessing the website.
Intelligent Transport System
SANRAL introduced the Intelligent Transportation Systems to meet the growing need among road users to access accurate, real-time information about road conditions. The system is also linked to SANRAL's emergency response units and on-road services, further contributing to road safety.
At the core of the system is a number of closed-circuit television cameras placed at strategic positions along the highways. The collected images and data are relayed to traffic management centres where the information is analysed and disseminated.
When road conditions change, or incidents occur, the information is posted on overhead electronic signposts and published on the website, while registered users receive alerts on their devices.
"The new changes are also contributing to the gathering of additional traffic and incident data that will be used for future planning. Decision-makers will be able to use this data to gain insights into critical traffic hot spots and the impact of variables such as weather conditions, time of day, network flow and speeds," said Mona.
SANRAL will provide live feeds to transport management professionals in other entities such as the Road Traffic Management Corporation, and to provincial and local governments.
There are already live CCTV feeds to the Cape Town International Airport Management Centre and the Public Emergency Communication Centre (107) in Cape Town.