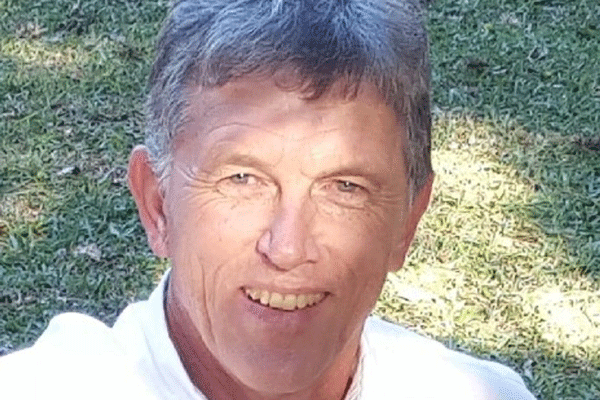 Few of his associates would know that engineering did not feature at the top of career choices for Gavin Harrison, a former project manager at South African National Roads Agency (SOC) Limited (SANRAL) Eastern Region who retired recently.
In fact, his first career choice was to become a pilot, preferably a helicopter or test pilot, given his interest in the natural forces of gravity and aerodynamics.
He believes his second choice would probably have been hydrology or geology, which again would have originated from his passion for understanding natural forces and various aspects of the natural environment.
Ultimately, Harrison ventured into the dynamic and challenging field of civil engineering, not knowing that only after joining SANRAL in 2009, that his dream assignment would be fulfilled.
Reminiscing on his first job
Recalling his first paying job as a learner draughtsman, during which time he was often asked to buy pies and cool drinks for older technicians and engineers, Harrison's advice to his younger colleagues is to keep developing an enquiring mind.
"Instead of accepting things as they are presented to you, rather go a step further to question the credibility of the information at your disposal by testing what you are told," he said, adding with a smile, "except of course if it's your boss."
Harrison has thrived on the daily challenges he has encountered while working at SANRAL and believes this has contributed to his development as a professional.
So gratifying has his work been within SANRAL that he is quick to remark that as an engineer, he "has experienced a most rewarding and satisfying vocation".
He considers the guidance and support received from his fellow colleagues over the years to have been an indispensable part of his job.
Engineering challenges and highlights
Harrison recalled how one of the highlights of his career with SANRAL was being assigned as project manager for the upgrade and the completion of the Dr Chota Motala Road Interchange, Pietermaritzburg's first multi-level interchange, which carries traffic from Dr Chota Motala Road over the notoriously busy N3.
He has been involved in a number of other equally challenging design and construction projects including interchange upgrades, and major dualling and rehabilitation works along the national road network in KwaZulu-Natal and Free State.
He believes obtaining his engineering qualification from the University of KwaZulu-Natal enhanced his ability to think through, process, analyse and solve problems in the work environment. He is also a registered professional engineer with the Engineering Council of South Africa.
SANRAL's support and camaraderie
He says it is this strong network of support and camaraderie at SANRAL that has helped him to meet the numerous challenges encountered over the years.
He considers his relationship with people to be a key strength, which has guided him in the successful conceptualisation, implementation and completion of projects.
After some 31 years since the passing of his father-in-law – a missionary medical doctor – Harrison still believes that the ideals and values that were imparted to him have been a positive and influential part of his life.
"My father-in-law was gifted with an uncanny attribute of humility, coupled with a quiet, confident strength and authority, which never belittled or made anyone feel inadequate or small.
"When requested, his advice was always extremely wise and balanced, yet never threatening.  He treated all members of society – whether big or small – equally, with utmost respect, even when he didn't agree with them," said Harrison.
He is married to Brenda and they have four grandsons, the youngest being only a few weeks old.
Harrison has a passion for radio-controlled aircraft. He also plays several musical instruments including the guitar, bass guitar and the harmonica. He is a jazz enthusiast who would very much like to join a jazz quartet as one of his pastimes during his retirement.